Community Outreach
As part of a land-grant institution, we are committed to providing short- and long-term community service opportunities to enrich the quality of life for North Carolinians and improve society's health and well-being.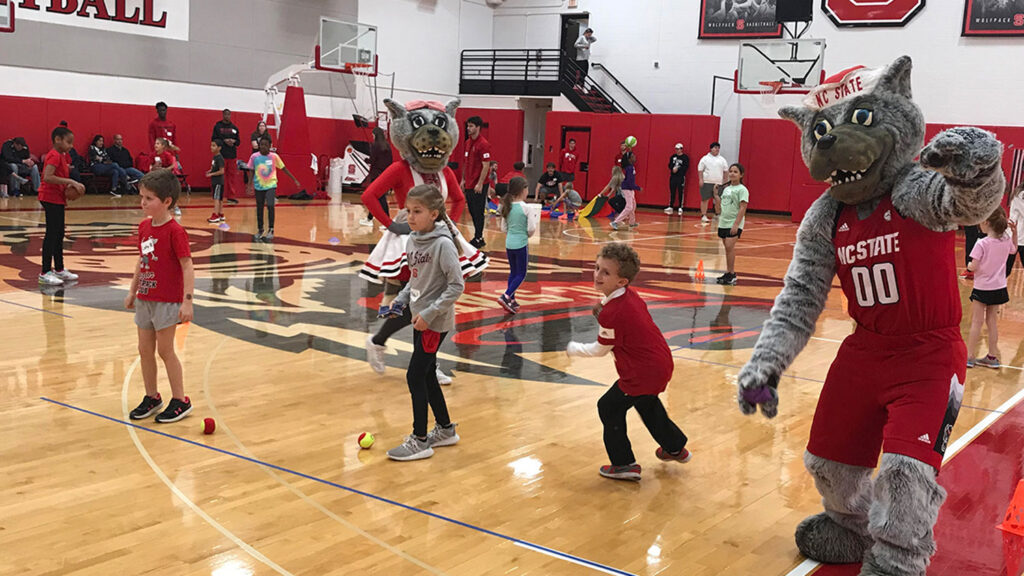 Enriching Our Communities Through Service
In the Department of Parks, Recreation and Tourism Management, we believe community engagement and service is a powerful learning tool that both improves lives and helps create connections for students beyond the College of Natural Resources.
The community outreach opportunities we offer include short-term service-learning projects; full-immersion, semester-long service-learning courses and class projects; and study abroad experiences that include an aspect of service-learning. These experiences require deep reflection, and through work with our community partners, students can gain a greater appreciation for diversity and social justice.
Our outreach work gives students opportunities to plan and implement community programs that help them grow personally and professionally while benefiting local families, K-12 schools and community organizations. Through community outreach, students are actively engaged outside the classroom with hands-on learning—putting theory into practice.
A few of our community outreach experiences include:
Sport and community partnerships where students partner with local organizations and diverse elementary schools to provide programming and opportunities for NC State students to connect directly with children by serving as mentors and buddies.
Partnerships in parks, recreation and tourism where students work with community agencies to design and deliver recreation programs in local community centers, parks and nature centers, senior centers, and more.
Live interpretive environmental education programs developed by students and delivered at K-12 schools, the North Carolina Museum of Natural Sciences, Raleigh City Parks, Wake County Parks, NC State Parks, the NC Wildlife Resources Commission, and more.
Read more about our community service projects and partnerships.
Contact Us
For more information about our K-12 outreach projects and opportunities to partner with us, contact Kimberly Bush, Director of Undergraduate Programs in the Department of Parks, Recreation and Tourism Management.
To learn more about our environmental education partnerships, contact Kathryn Stevenson, Assistant Professor in the Department of Parks, Recreation and Tourism Management.