Scholarships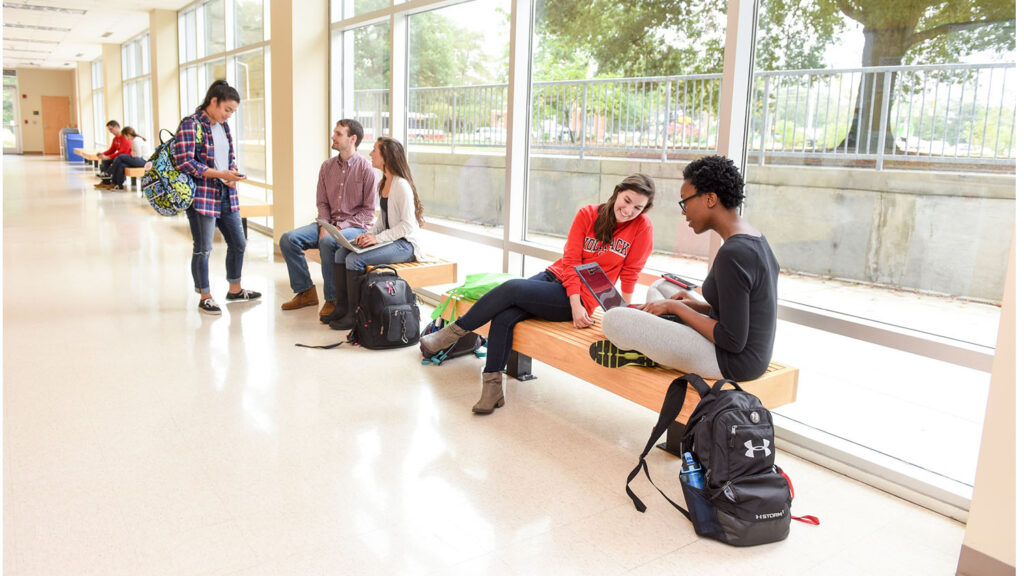 Parks, Recreation and Tourism Management Scholarships


We work hard to keep NC State affordable by offering scholarships to incoming students with academic merit or financial needs. Each year, the Department of Parks, Recreation and Tourism Management awards multiple academic scholarships to prospective freshmen, current NC State student and off-campus transfer students. These scholarships are funded through donations from alumni and friends, as well as the timber sale receipts on Natural Resources Foundation properties.
Eligibility
Our scholarships are awarded independently from the university-wide merit scholarship program, the college-wide program and the various federal, state and private programs. To be considered for a departmental scholarship, interested applicants must be enrolled in the Department of Parks, Recreation and Tourism Management as full-time undergraduate students in one of the following majors: Parks, Recreation, and Tourism Management or Sport Management including concentrations in Recreation and Park Management, Tourism and Event Management, or PGA Golf Management. We award our scholarships based on academic merit and leadership, but financial need is also considered.
The minimum standard for incoming high school graduates includes an unweighted grade point average of 3.8 (based on a 4-point scale).
Transfer students must have a total grade point average of at least 3.3 (based on a 4-point scale).
Academic scholarships may provide $500 to $5,000 per year.
Scholarships are awarded in the spring for the following academic year and may be renewed, but are dependent on the competitiveness of the applicant pool.
Important Notes
Prospective students can apply for departmental, college, and university-wide scholarships here.
The priority deadline for financial aid applications is February 15. We strongly encourage students to submit their application by the priority deadline so they will be considered for multiple campus and college awards.
Explore Funding Opportunities
Support Our Students
Named and Endowed Scholarships
Donor supported scholarships are available to our students in specific majors. Most are based on academic achievement, professional promise, leadership potential, community and university involvement, and financial need. Thank you to the donors who support the following scholarships.
Donna Martin Bhatnagar Scholarship
David and Karen Carter Scholarship Endowment
The Phillip E. Fleming Endowed Scholarship
Francis Family Endowed Scholarship
Jack "Swede" Frauson Sport Management Scholarship
Jerry Blackmon Memorial Fund
The Lena Anne Gordon Endowed Scholarship
R.B. and Irene Jordan Endowed Scholarship
The Lewis and Susan Ledford Scholarship
Legends in Giving Scholarship
Edwin and Letitia Lindsay Sport Management Scholarship
The J. Harold and Hazel Moses Endowed Scholarship
PRTM Department Scholarship
PRTM Department Freshman Scholarship
PRTM Department Student Success Scholarship
Phillip S. Rea Endowment for Parks and Recreation
Thomas B Hines Experiential Learning Scholarship
Winslow, Frauson, Rea Endowed Scholarship
The Wayne Williamson and Bette Rose Scholarship in Parks, Recreation and Tourism Management
The Saleeby Family Scholarship Endowment
Site Solutions Scholarship
Dr. M. Roger Warren Endowed in Park Management Scholarship
The Michelle Wells Parks and Recreation Experiential Learning Endowment
Thomas R. Wells Scholarship
Steve and Laura White Endowed Scholarship
Worthington Family Scholarship