Staff Spotlight: Meet Erin Adair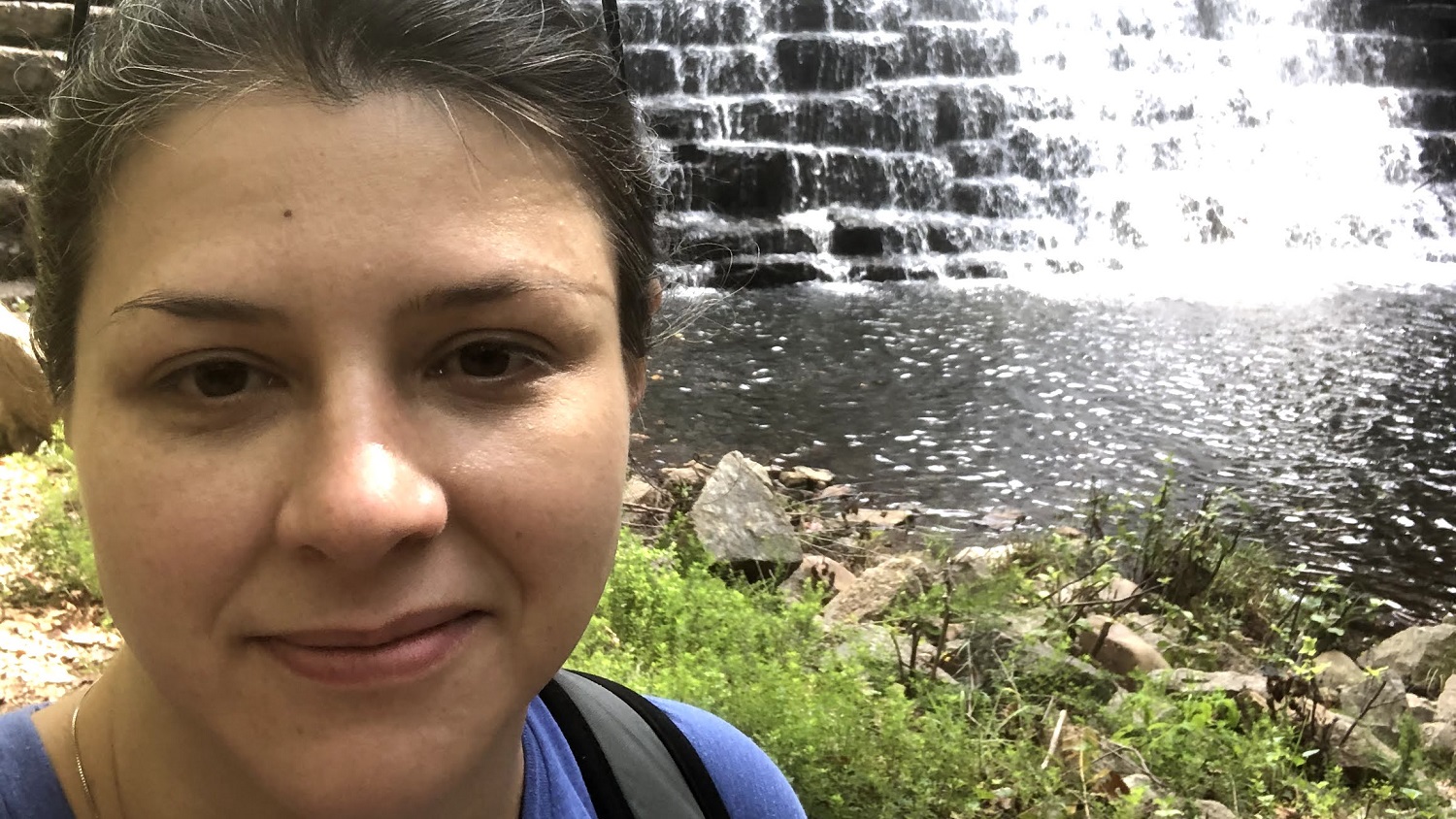 Erin Adair is the Online and Distance Education Coordinator for the Department of Parks, Recreation and Tourism Management (PRTM). She works tirelessly with students to help working professionals complete degree requirements and network in their field while pursuing NC State's highly ranked Online Professional Master's Degree in PRTM.
An Interview with Erin
Where were you born? Where have you lived?
I was born in Rochester, New York but mostly grew up in Augusta, Georgia.
What were your favorite subjects in school?
English and literature were always my favorites.
How did you decide to go to the University of Georgia?
I fell in love with UGA when I went for a campus visit during in high school. Very glad I ended up there, as there were lots of opportunities. I met some amazing people and started a lifelong passion for Georgia Football. Also, Athens, GA is one of the best college towns in all the world and the music scene is incredible.
What led you to study Instructional Technology?
With my undergrad background in English and Literature, I had always planned on being involved in education in some way. At the same time, I was interested in computers and technology as long as I can remember. When I discovered that I could combine those passions and work with students and technology for my graduate degree, it was a quick and easy decision.
You spent time at "that other school" in Chapel Hill supporting students with technology. How has educational software changed in higher education over the years?
There are many ways educational software and technology has changed over the years, particularly in being more user-friendly and accessible. Another big change has come from people's attitudes–whereas people previously fought against using tech because they didn't want to deviate from what they were used to, I think they are more open to trying new tech now, especially if the benefits can be clearly articulated and proven with evidence or case studies. Student users are also more game to try new technology and even expect it in most cases, which wasn't always the norm many years ago.
Tell us about your teaching experience in Prague.
I had a wonderful experience working for a private English language school in Prague for a year and a half where I worked with students in various companies all over the city to teach them conversational and business English. My students included executives at CitiBank, Deloitte, Skoda Auto, and more. I also taught classes with young adults who were preparing to take their English exams to enter University. I loved my time in Prague and highly recommend visiting.
What do you enjoy most about your job as PRTM's Online and Distance Education Coordinator?
Without a doubt, the people. From the professors and staff I work with day-to-day, to the students in our program, to the alumni I keep in touch with and see at conferences and — the people are really the best part of this job and department.
When you're not online and helping people learn and work online, what do you like to do?
My favorite thing to do is spend time with my husband and three dogs. When it is safe to do so, we love going to concerts and traveling. Day to day, I love going for walks and cooking new recipes.
Do you have a favorite park or greenspace?
Dix Park and Blue Jay Point County Park.
What can you tell us about your family?
My husband, also an NCSU alum and I will be married 11 years this summer. He is the CTO of a data analytics company. We have three dogs and two cats. I have a wonderful niece and nephew that live in Georgia with my sister and her husband, and I love to visit them any chance I get. My parents retired to Hilton Head Island so we always have a built in vacation when we go visit.
What are your hobbies?
I have been taking dance lessons with my husband for almost two years now and we have a lot of fun dancing salsa, swing, rumba, and tango. I also love taking classes from the NC State Craft Center.
What was the last book you read?
Last Night A DJ Saved My Life by Bill Brewster and Frank Broughton, a history of DJs and their influence on various music scenes and popular music around the world.
Do you have favorite podcasts or TV shows?
I enjoy some podcasts, but am more likely to listen to music if given the chance. My favorite shows right now are Schitt's Creek and Ted Lasso. I love the positivity and humor in both of those.