Faculty Feature: Meet Tony Rosselli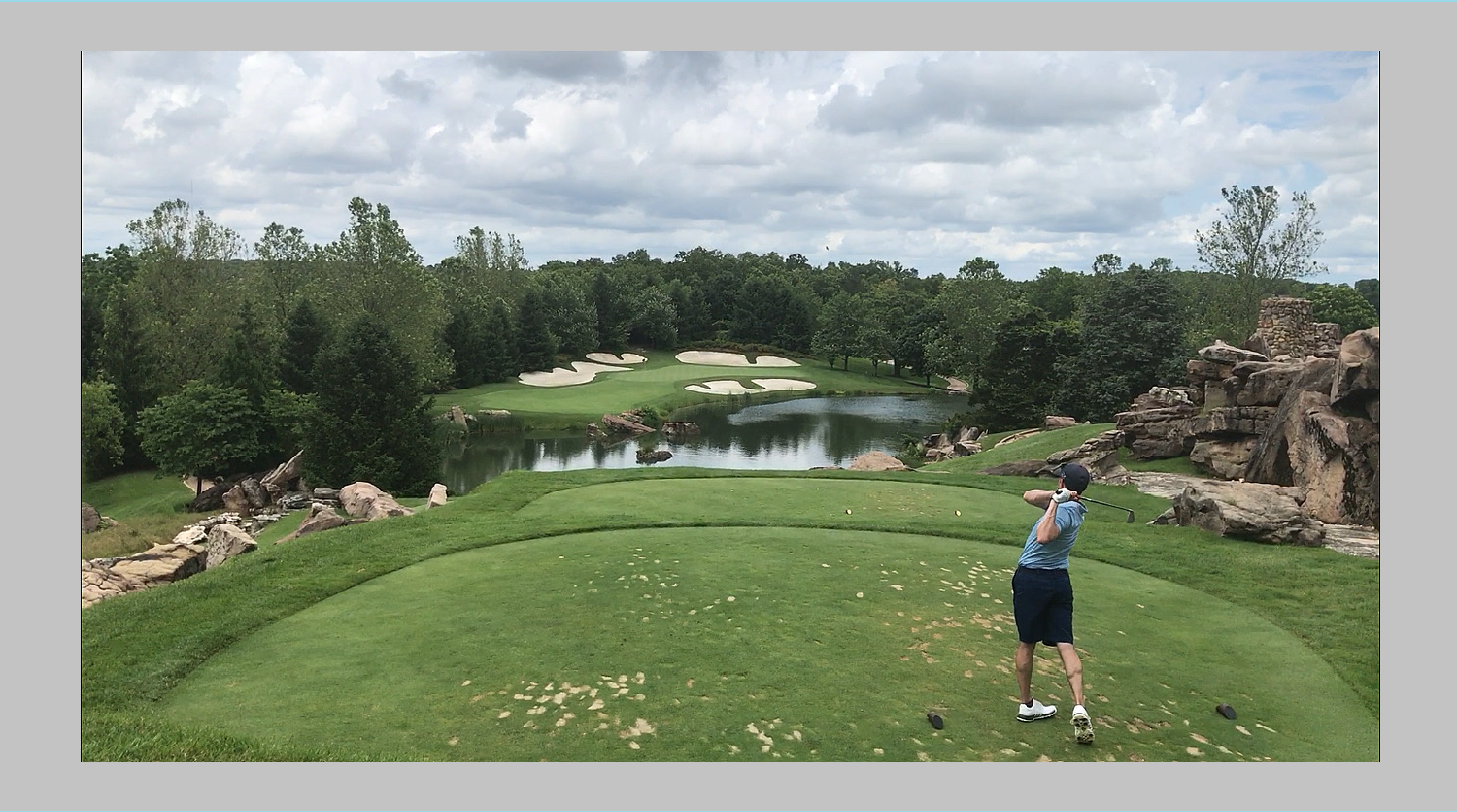 Tony Rosselli is the Internship Coordinator and Director of Player Development in the Department of Parks, Recreation and Tourism Management. He is teaching PRT 211: Golf Management II and PRT 212: Golf Instructor Development.
An Interview with Tony
Where were you born? Where have you lived?
I was born in Houston, Texas and lived most of my childhood and through Junior College in Sealy, Texas. Sealy is best known for the 'Friday Night Lights' type of high school football culture. We won four state championships in a row (I was not a part of the teams) and hall of fame running back Eric Dickerson is also from Sealy. I have lived quite a few places in Texas as well as in New York and Massachusetts.
Are you new to Raleigh? If so, how do you like it?
Yes. Brand new to Raleigh. When I found out I got the job here at NC State, we sold our home in Texas, found a job for my wife Claire, and a place to rent within one month. It's been crazy, but we are starting to explore the numerous parks on the weekends. So far we love it! There are trees everywhere. I know to life-long residents of NC this is a crazy statement, but when you are from Texas, trees are very important.
Growing up, what was your favorite subject in school? Did you play sports?
Physical education and lunch were the favorite parts of my day. I played basketball and ran cross country/track in Junior High and High School. Golf was not on my radar, but I started playing during my Junior year. I grew up a Tiger Woods fan, but my family couldn't afford golf, so I played the free sports. One day, my best friend told me that we were going to try out for the golf team. My response was, "Golf…. We don't play golf!" He said, "The golf team gets out all day on Mondays for tournaments! No school!" So long story short, I fell in love with golf and have been playing ever since.
Were you always a sports fan? If so, what teams did you follow?
Yes. I grew up watching the Houston Rockets (Hakeem Olajuwon and Clyde Drexler era – Clutch City baby!!!) and Astros (Jeff Bagwell and Craig Biggio duo). I'd say I'm a soft sports fan now; I don't have as much time to follow any teams and my family keeps my weekends pretty busy.
What drew you to Texas A&M to study kinesiology?
I started out thinking I wanted to go into business and obtained my associates degree with a business concentration at a junior college. When I got to Texas A&M, I decided my passion was teaching and coaching. So, I switched to kinesiology and basically lost one and a half years worth of credits that did not count towards the new degree concentration. It was a good switch at the end, but it stung at first.
What made you continue to get your masters and PhD?
I developed a passion for learning and couldn't get enough. I had aspirations to teach at the college level because I quickly found out that while I enjoyed teaching and coaching, I hated dealing with parents who had convoluted views of what high school sport was supposed to be.
I'm sorry, but when Jimmy or Jenny can't throw a basketball into the ocean from the beach,
they can't be the star of the basketball team. It just doesn't work that way.
So, I asked my mentors, "How can I keep teaching but not deal with parents?" They told me I at least needed a masters degree to be able to teach for a university. I pursued my masters in sport management to compliment my undergrad in Kinesiology. I fell in love with learning and had mentors who liked my masters thesis and wanted to continue on with me in my PhD. I was definitely at a crossroad: Finish my Masters degree and go straight into the PGA route or pursue my PhD. My mentors told me I wouldn't come back after getting a job I liked, so I should knock out the PhD while I was still motivated and hungry. It is funny how life comes full circle sometimes as now I'm working in a PGA program here at NCSU.
What were some highlights from Farmingdale State and Texas A&M University – Commerce?
Farmingdale was quite an experience. I had just finished my PhD and became a father. Claire and I moved from Texas to Long Island, NY with our 6-week old baby. I really enjoyed my time there, but it was too expensive to make it work long term. That brought us back to Texas and TAMUC. I had great success there. I obtained tenure early, grew a masters program in athletic administration and had students go on to be assistant athletic directors for junior colleges and athletic directors of large high school programs in Dallas and other districts.
Tell us about player development and internship coordinator work.
Player development is one of the main things that drew me to this job. I have a background in coaching, so getting the opportunity to be a golf coach (in a sense) was extremely exciting to me. I love working with students and identifying ways to help them get better at golf. Our PGM students have to pass a playing ability test in order to become PGA members, so we have to get their game in order to pass that test. Everyone swings the club differently and my job is to emphasize their strengths, identify areas of improvement, and provide programs and drills to help them reach their goals. It is like problem-solving or puzzle building. It is so much fun! Coordinating internships is something new to me. I'm learning things every day and making new connections. Our students are blessed to have so many internship options to choose from.
What can you tell us about yourself and your family?
We are one of the goofiest families you will ever meet. I wrote a rap song about how our dog chases flies around the house to beat of 'I Got 5 On It' by Luniz. My kids have learned every single lyric to our version and we perform it in the car all the time. My wife is an elementary PE teacher and she loves her job. She is my best friend in life and we've been married 11 yrs now. My son is in second grade and loves golf, running, cars, and video games. My daughter is in kindergarten. She is an avid reader, loves video games, dogs, and cuddles. And we have a crazy yellow lab named Tessa. We have a family video game night on the weekends where we all play games together on the Nintendo Switch.
Tell us about your hobbies along with any favorite podcasts, tv shows, music, etc.
I love weight lifting, golf, reading and art. My kids have me draw them something every single day. I enjoy golf podcasts because I love learning as much as I can about the sport. I listen to the 'Hack it Out', 'The Sweet Spot', 'Athletic Motion Golf', 'Birdies not BS', and 'Beyond the Fairway'. We don't have much time for TV shows, but I enjoy Game of Thrones (I actually read the book series first), Scandal and Flash and Arrow. I'm a huge comic book nerd. When it comes to music, I love Heavy Metal, Hip-Hop (90's was the best era, no debate), and Reggae.