On the Eve of a Global Pandemic: Study Abroad on Steroids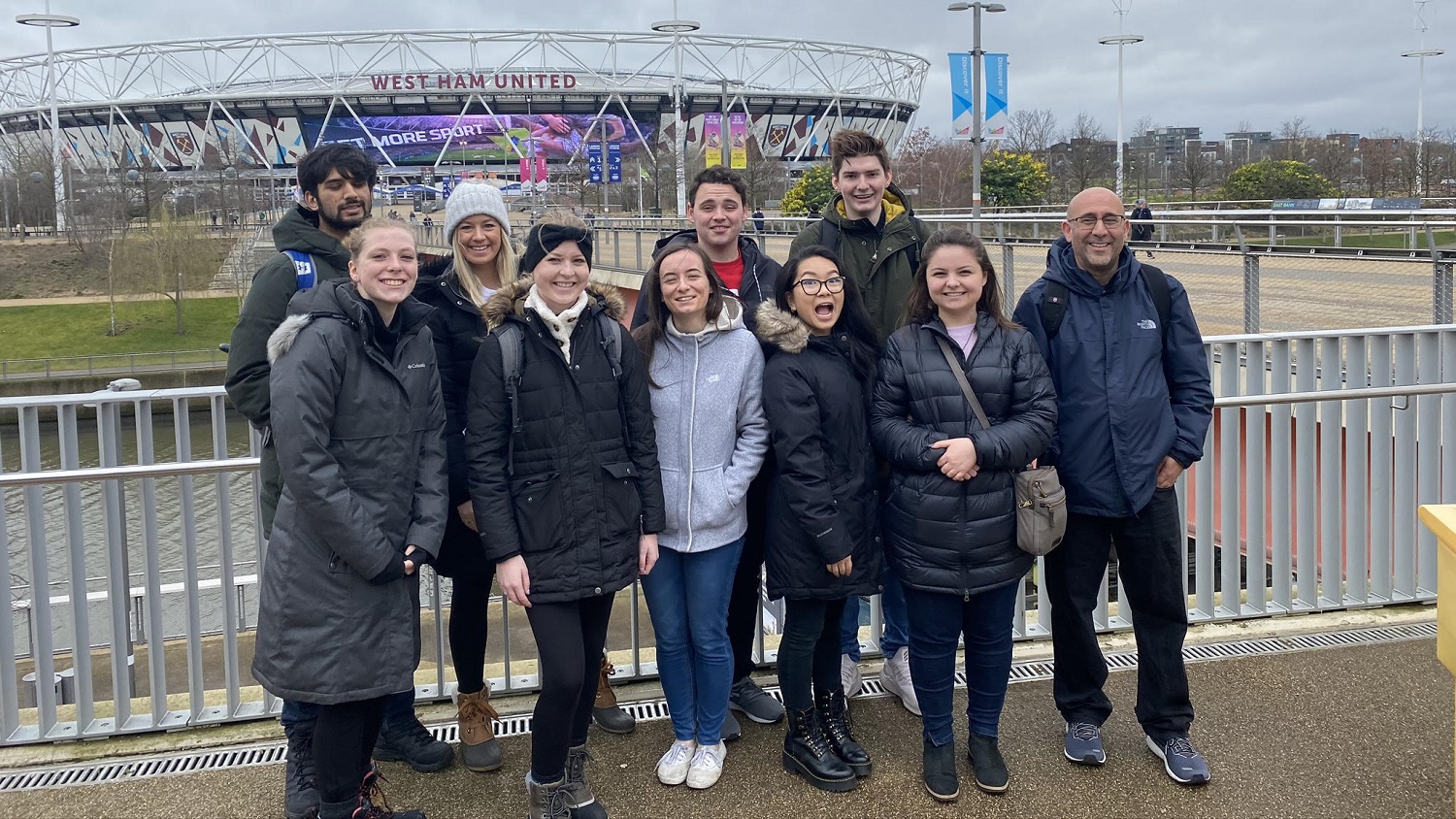 An eight-week journey that began in January 2020 as NC State's European Center in Prague took place right before the Covid-19 pandemic. Professor Jason Bocarro organized and taught the London leg of the trip, which focused on leadership and decision-making in the recreation and tourism industries.
In the early hours of March 12, the students awoke in Reutlingen to a real-world challenge not included in the curriculum. Responding to the rapidly spreading coronavirus pandemic, President Trump announced that he would suspend travel from Europe in less than 48 hours. That touched off a scramble by Americans across Europe to book passage on one of the limited number of flights back to the States.
During the whirlwind tour, the students completed 12 credit hours toward a minor in Global Leadership and Team Decision-Making, a collaboration between the Shelton Leadership Center and NC State European Center in Prague. Designed for students who seek to gain greater knowledge and understanding of leadership and team decision-making from a European global perspective, this unique minor includes courses grounded in theory, inquiry, and application.
In designing the experience, Jason Bocarro agreed to teach the UK course after working with Deb Acker, Senior Associate Director for Operations and Academic Programs. Bacarro and Acker worked with faculty members from the Poole College of Management, the College of Textiles and the Center for European Studies. The team partnered with Anglo Education Services to provide classroom space and help with logistics. Today, students are able to participate in a cohort of up to 15 for a semester abroad in the Czech Republic, England, and Germany.
Hear student accounts from their semester abroad during a pandemic in the full article, Eye of the Storm, by David Hunt.