Graduation to Vocation: Empowering Communities with Sustainable Tourism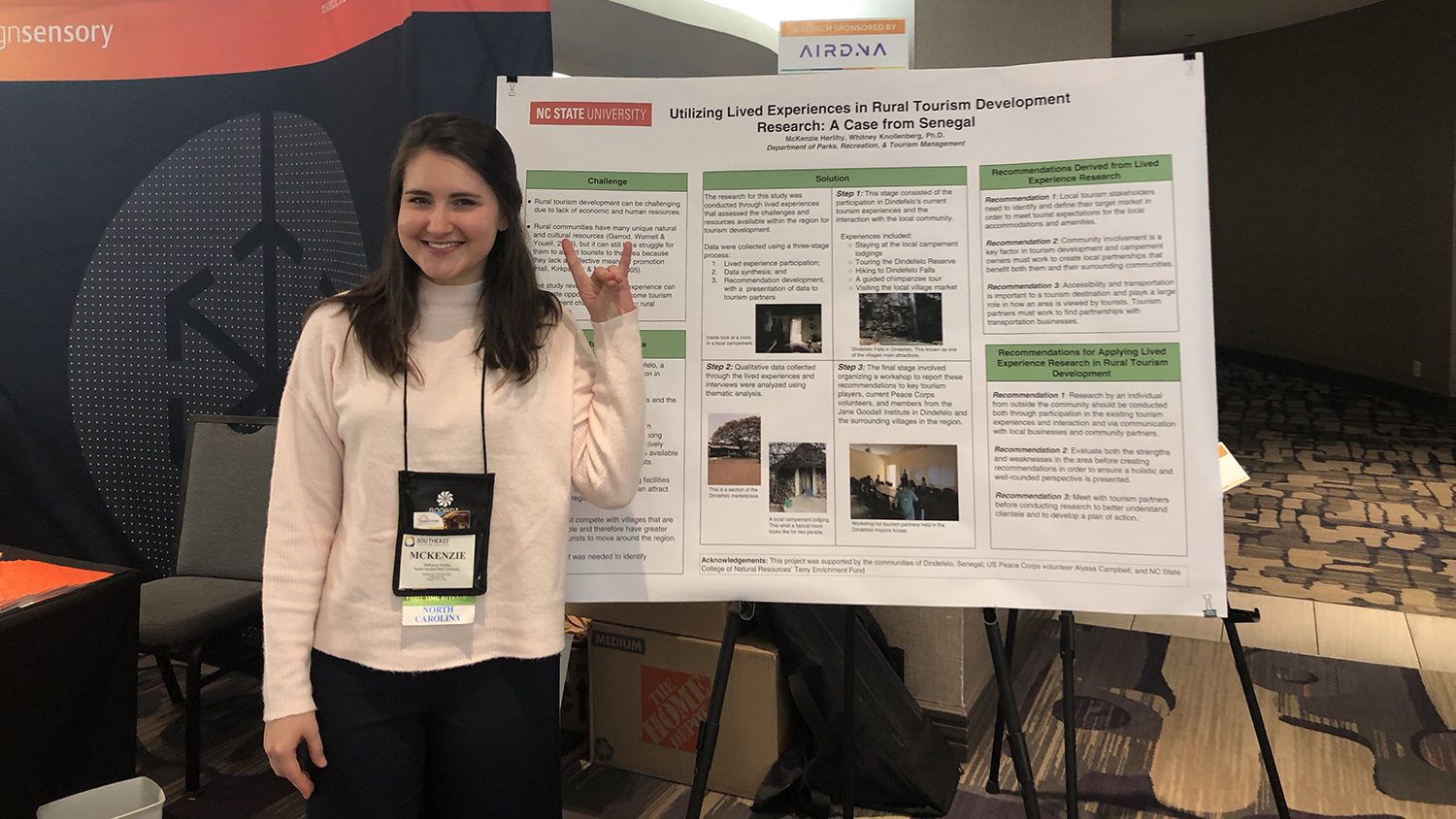 McKenzie Herlihy is graduating with a degree in parks, recreation and tourism management, with a focus on sustainable tourism. After graduation, she's moving to London for six months to do mission work with young professionals and college students. When she returns to Raleigh, McKenzie hopes to get a consulting job in sustainable tourism or get involved in cultural education such as study abroad programs.
During her time in the College of Natural Resources, McKenzie was supported by the Phillip E. Fleming Endowed Scholarship. We asked her to tell us more about her experiences in the college and her plans for the future.
How has the College of Natural Resources impacted you and prepared you for your future?
The College of Natural Resources has impacted me in more ways than I can count. From providing me with professional development and soft skills during my time interning with the Academic Affairs Office to giving me access to real world experiences in and out of the classroom, the College of Natural Resources has been preparing me to make my mark on the world. I've gotten to work with and learn from the most amazing faculty and staff and taken classes where I have been able to directly apply what I'm learning in the classroom to experiences outside of it.
What kind of research or other hands-on learning experiences did you participate in?
During the summer of 2019, I was able to participate in a research/study abroad program with a College of Natural Resources alumnus and Peace Corps volunteer in Senegal. I spent two weeks researching the developing rural tourism industry of Dindefelo, a small village in the Kedougou region, and then hosted a workshop to present my findings to lead tourism partners in the area. This experience was fully funded by the Terry Enrichment Fund as well.
When I got back from my trip, I worked with Dr. Whitney Knollenberg to continue my research on rural tourism development in the United States, using my time in Africa as a case study. I then was able to present my findings as a poster presentation at the Southeastern Tourism Society Conference in Little Rock, Arkansas with Dr. Knollenberg in February of 2020.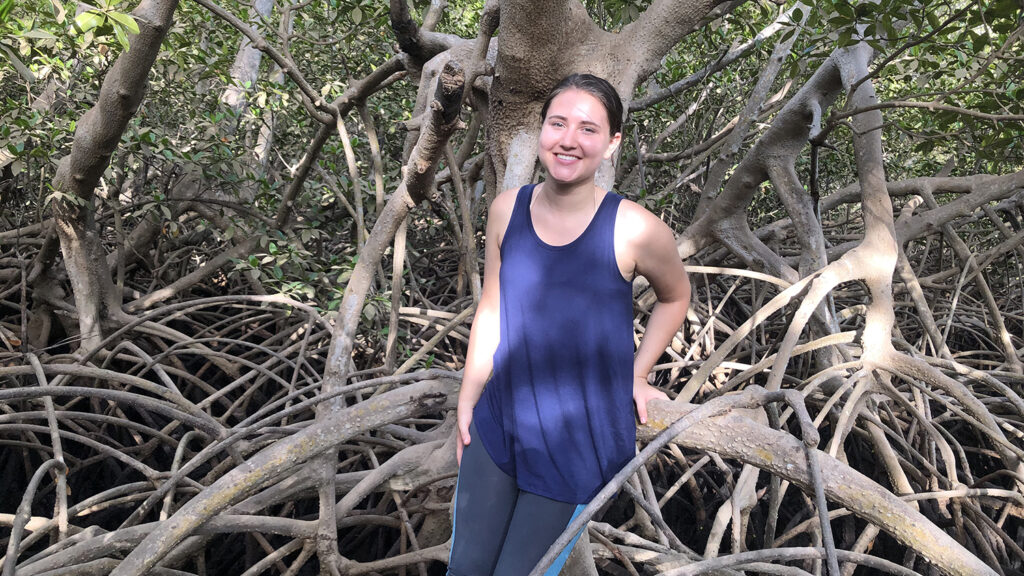 What motivated you to pursue your work?
My time in Senegal really changed a lot of my ideas about tourism and what it can do for a group of people. Seeing firsthand how sustainable tourism development, if done correctly, can elevate and empower a community was eye-opening and really exciting to be a part of.
The main focus of my research is tourism in rural areas and how that can be used as a means of economic growth and empowerment for the people living there. Through micro-entrepreneurship and equitable tourism development, these rural regions can use tourism as a means of financial and personal growth and success.
When I got back from Senegal, I was able to see how the methods used in Africa can also be applied to rural communities here and around the world and that motivated me to pursue that type of work.
What advice would you give students entering your major or field?
Don't feel like you have to lock yourself into one career path. Try a lot of things during college, get lots of internships, network and participate in research so that you can get your feet wet in a lot of different areas and find out what you like and don't like. The tourism field is vast and ever changing but if you're passionate about it, you can find something that you will love doing whether its a niche market or huge travel company.
This post was originally published in College of Natural Resources News.