CNR Names New PRTM Department Head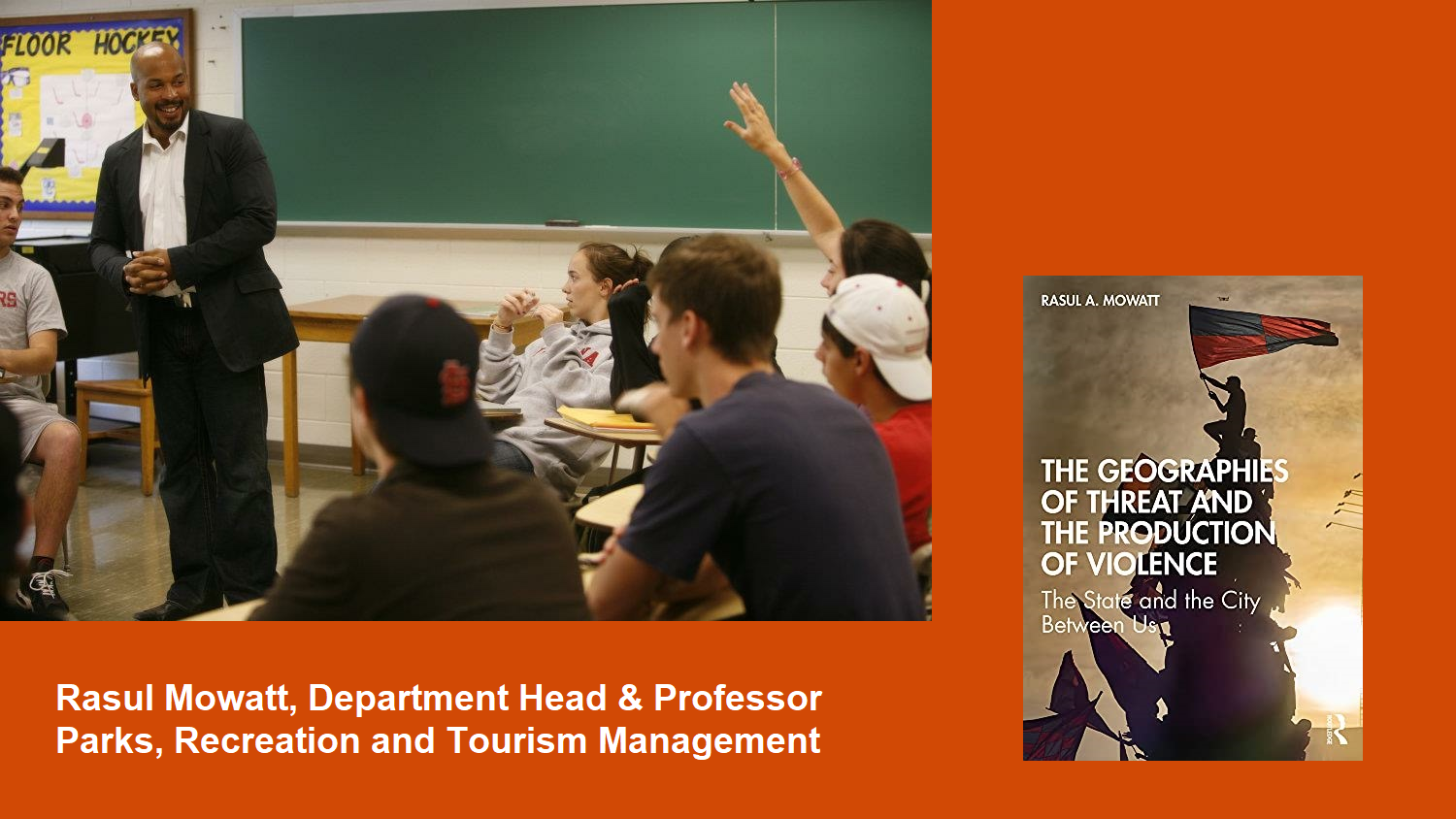 Nationally recognized author, Rasul Mowatt is a renowned professor dedicated to researching social justice and the geographies of race. He recently published a new book titled The Geographies of Threat and the Production of Violence: The State and the City Between Us and joins North Carolina State University this month as head of the Department of Parks, Recreation and Tourism Management (PRTM).
Myron Floyd, dean of NC State's College of Natural Resources, announced Mowatt's appointment.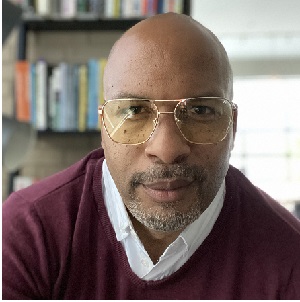 "Dr. Mowatt's background in American Studies and Geography, specifically the study of injustice and violence and urban geography, will bring an interdisciplinary perspective to our college and the department," said Floyd. "We are extremely excited about the experience and vision he has for the future of the PRTM Department and how it will prepare leaders to ensure access to and inclusivity in all forms of leisure and recreation."
Mowatt served on Indiana University's faculty for 15 years and previously taught at the University of Illinois, Urbana-Champaign. He is president of The Academy of Leisure Sciences, co-editor of Leisure Sciences, and founding editor of Recreation, Parks and Tourism in Public Health.
Ready to Boldly Build Equitable and Inclusive Environments
"The pandemic has highlighted the demand for access to public parks and recreational experiences along with an increased desire to travel and tour the country and participate in sport and wellness activities," said Mowatt. "This intense demand for fresh air and the pursuit of happiness coincided with explosive incidents of racism followed by protests and demonstrations attended by millions. Yet, all of these mirror a place we've seen time and time again."
Mowatt contends that this aggregation of epidemics, i.e. coronavirus, police brutality and racial violence) are all chapters in our country's story. "This is America," he stated. "Our public spaces including state and federal parks, transportation, and housing were legally segregated in both the North and South, as were movie theaters, resorts and playgrounds."
"I believe NC State and my colleagues in PRTM are ready to lead the way in breaking down barriers in learning, research and knowledge sharing to redefine and expand leisure, sport and recreation," said Mowatt. "I'm honored to join scholars I admire in our desire to boldly build a better future."
Mowatt is an editorial board member of the Southeastern Division of the American Association of Geographers and served on the Commission on Race and Gender Fairness for the Indiana Supreme Court. He is also part of the proposal team at Indiana University Platform: An Arts & Humanities Research Laboratory, funded by The Andrew W. Mellon Foundation that created "Unmasked: The Anti-Lynching Exhibits of 1935 and Methods of Public Community Remembrance in Indiana."