Student Spotlight: Benjamin Wood and the Path to Graduation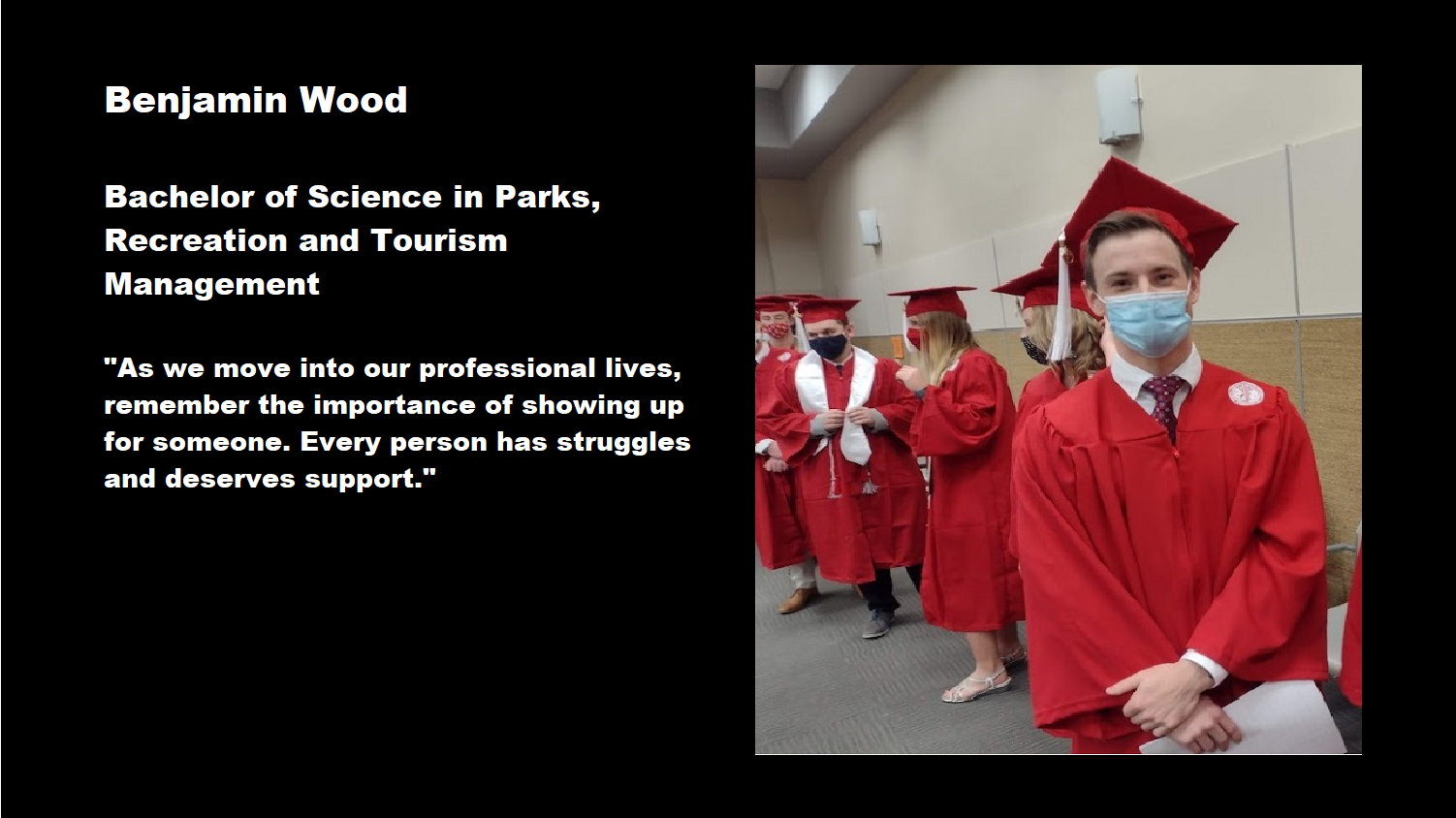 NC State's fall 2021 commencement ceremonies were finally held in person after a year of celebrating educational milestones online. The College of Natural Resources ceremony took place on Monday, December 13, 2021 at the McKimmon Conference and Training Center in Raleigh when graduates from the Department of Parks, Recreation and Tourism Management proudly accepted diplomas.
New department head, Rasul Mowatt introduced the featured student speaker, Benjamin Wood, who shared his personal journey to NC State and what motivated him to pursue a bachelors of science degree in PRTM with a concentration in program management.
"My college experience did not begin four years ago," said Wood. "I actually started my undergraduate degree at NC State in the fall of 2011. I was lost for a while and unable to find my way. I made unhealthy choices, and as a result, I kept failing."
It was his mom's cancer diagnosis in 2017 that motivated Wood to change direction.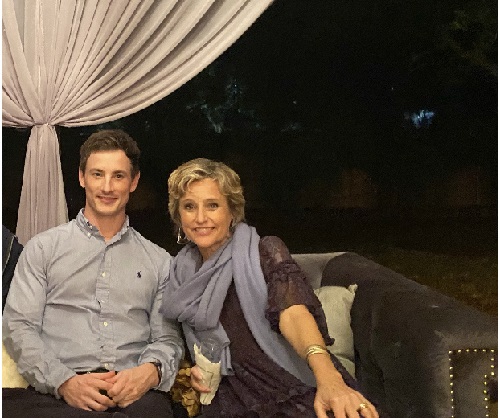 "My mom, my biggest fan, never gave up on me through those difficult times," said Wood. "She encouraged me and believed in me, even when I didn't believe in myself. When I learned of her cancer diagnosis, I knew I needed to do better. With a new perspective and the motivation to make her proud, I decided to make a change."
With his mom as a role model. Wood began to focus on what was important: health, education and relationships. His mother passed away in August 2021, just as Wood began his final semester.
"It took a lot of hard work and dedication for me to achieve my goals and I did it even with my incredible grief during that time," said Wood. "Somehow I mustered the strength to go to class and turn in assignments. It's what she wanted and therefore it is what I wanted. By earning this degree, I have a tool to continue to carry her baton into my professional life, and I will."
Wood stressed that one of the most important things he learned during his college experience was that support systems are vital to personal success:
"As we move into our professional lives, remember the importance of showing up for someone. We know that every person has struggles and are deserving of our support. Just like the "love of my mother" continues to be my support and motivation in my life, don't ever lose sight of the support system you've built throughout these years on campus."