Remembering Dave Olsen, Early Advocate for Sport and Entertainment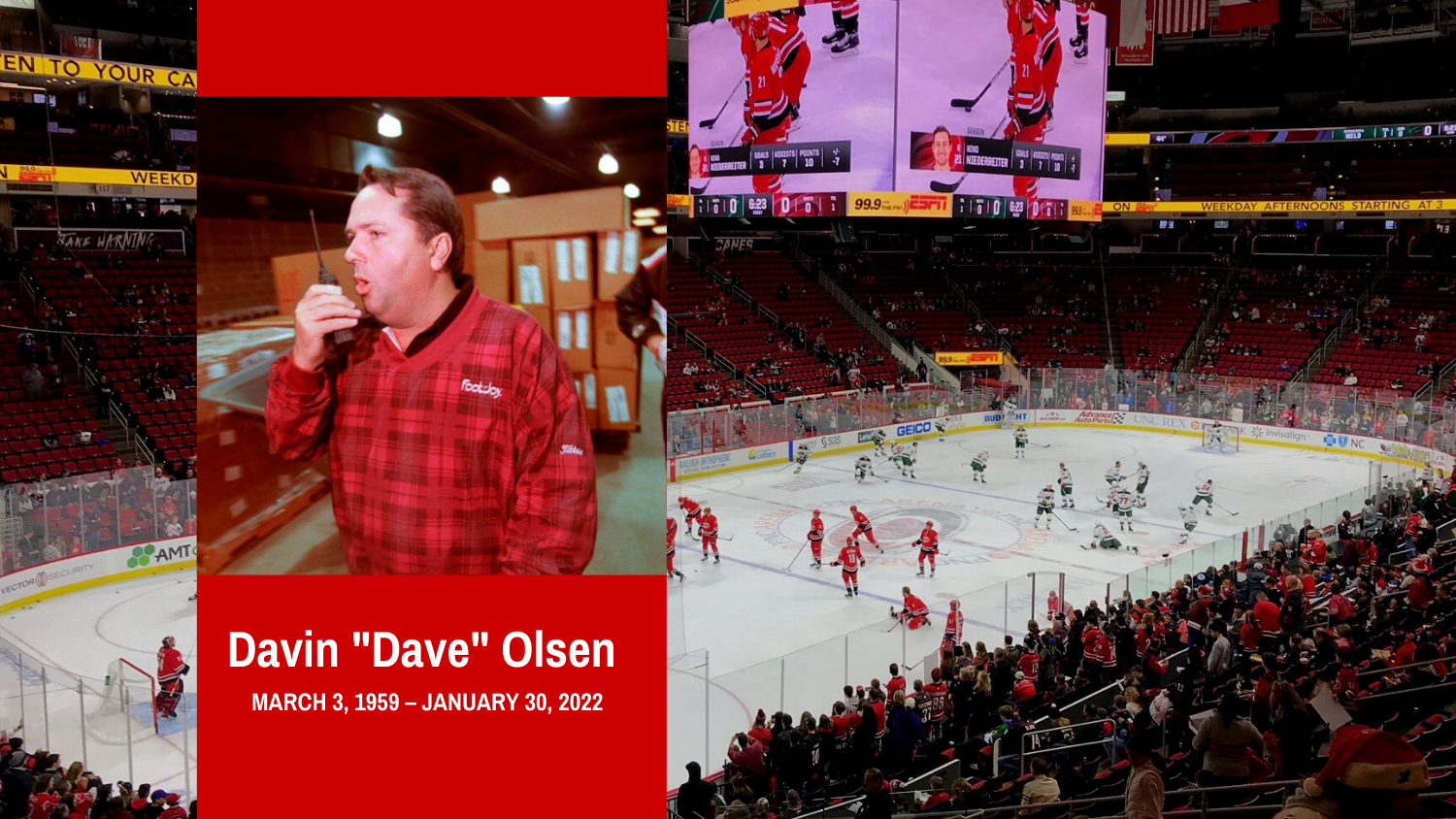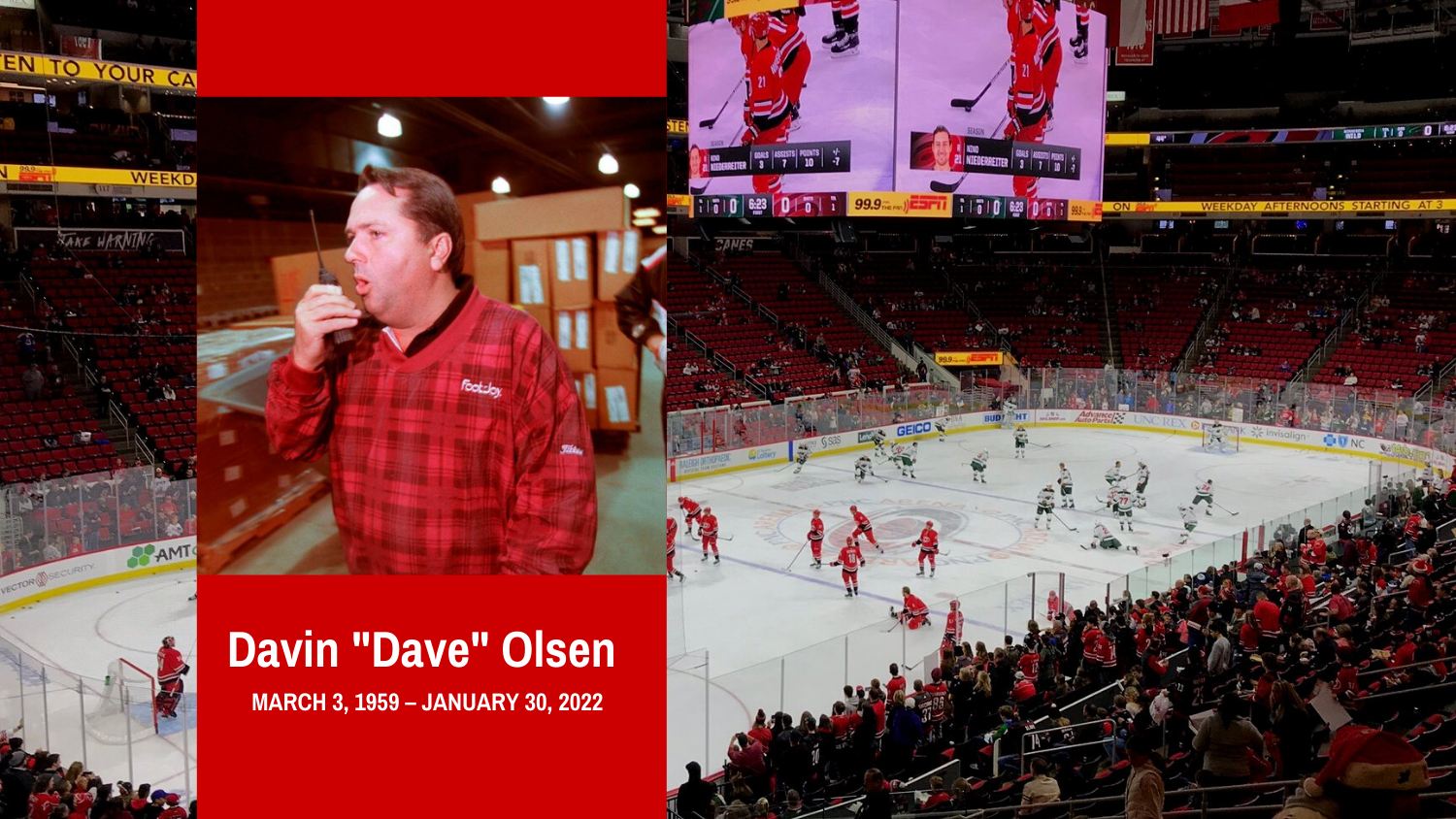 When what is now called PNC Arena opened in 1999, arena general manager Davin "Dave" Olsen celebrated by doing his dance version of the "Funky Chicken." Olsen, who went on to manage the building for another 20-plus years as the executive vice president and general manager of PNC Arena for Gale Force Sports & Entertainment, died after a heart attack last month. He was was 62.
An early point person when the sport management program was being developed at NC State's Department of Parks, Recreation and Tourism Management, Olsen was a catalyst in creating the Sport and Entertainment Venue Management program.
"Dave Olsen had a profound impact on our program," said Kyle Bunds, Associate Professor in Sport and Sustainable Community Development. "He mentored our faculty and students with enthusiasm and always over-delivered. Dave would meet you for coffee, lunch or dinner and even participate during event chats about whatever our students needed to learn about sport management and facility management."
Olsen had been with the Carolina Hurricanes franchise and overseen the operations of the arena since it opened in October 1999 before leaving the organization late in the summer of 2021.
The Carolina Hurricanes made a statement after learning of Olsen's death: "We are shocked and saddened to learn of Dave's passing. Dave was an enormous part of this organization from the construction of PNC Arena through nearly 22 years of operating and maintaining it as one of the premier entertainment venues in the Southeast. He was a dedicated, popular employee who will be dearly missed by so many of our employees, past and present."
While the Carolina Hurricanes rose to fame and sport broadcasters learned how to pronounce 'Raleigh,' Olsen remained accessible to anyone who needed him including the PRTM community.
"If we wanted to learn about any facility in the United States, we simply called Dave and he immediately got us in touch with whomever we wanted," said Bunds. "He cared deeply about our students and helped shape the next generation of facility managers. Over the years, I felt guilty about how often I sent students his way to ask for advice or work with Dave on their class project. Yet, I never had a single student say Dave turned them away. Even when we had visitors from overseas or across the country, Dave always hosted them at PNC Arena. Our department is better for having Dave as an integral part and we will deeply miss him."
Olsen is survived by his wife, Marci, and two children, sons Davin and Jason. A public memorial service will be held for Olsen on Friday, February, 11th at 11 a.m., at Raleigh's Memorial Auditorium.