Ph.D. in Parks, Recreation and Tourism Management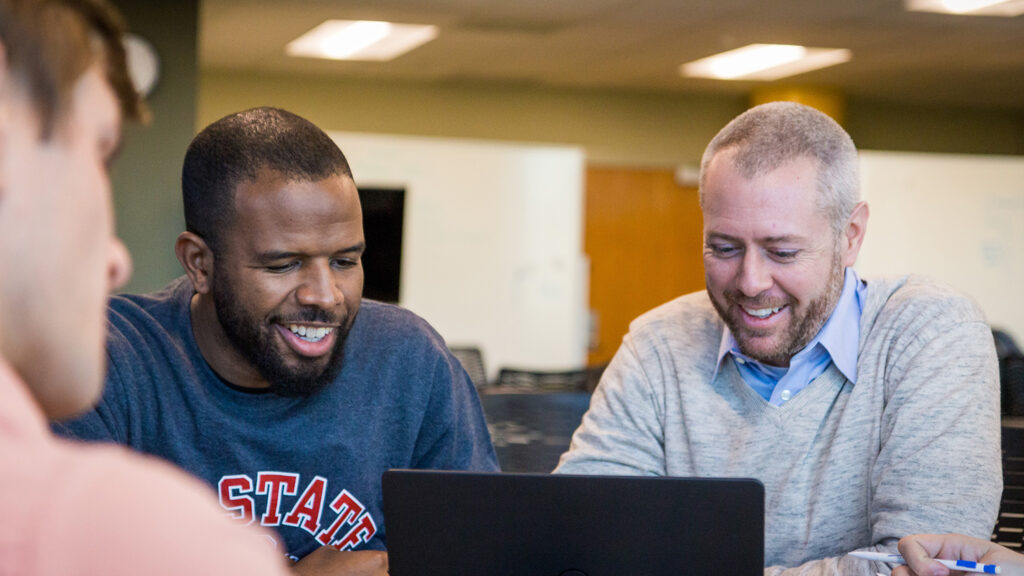 The Ph.D. program in Parks, Recreation and Tourism Management is designed for students planning to undertake research-related positions in their chosen field, or an administration position in a park, recreation and/or tourism agency. Upon graduation, students will have the skills and knowledge necessary to conduct independent theory-based research, effectively communicate scientific and technical information, teach at the university or college level, and pursue a wide array of scholarship and career opportunities.
Our faculty expertise and extensive outreach activities make NC State an ideal place to pursue your doctoral degree. While pursuing a Ph.D. in Parks, Recreation and Tourism Management, students will develop their own research to meet their unique interests. A significant part of the doctoral experience is performing original research and defending a thesis. Students in this program examine a wide range of topics, including the role of intergenerational learning in promoting environmental literacy.
Course Information
Click here to see a list of required courses and electives for this program.
Degree Requirements:
Minimum of 72 hours of coursework
A grade of "B-" or better for all coursework listed in your work plan
Independent instruction of one undergraduate course
A declared minor or substantive area.
Successful completion of a preliminary written and oral examination, a dissertation, and a successful dissertation defense
Note: Students can transfer up to 12 credit hours of Post-Baccalaureate Studies (PBS) into the Ph.D. program with permission of the student's committee.
Doctoral Student Expectations
The purpose of this resource is to give you important information on PRTM doctoral degree program policies, guidelines, and procedures. At the same time, it is intended to assure that doctoral students and faculty share expectations as completely as possible. This information supplements and does not replace the information, policies, and schedules provided by the NC State University Graduate School.
Beyond understanding the policies, rules and regulations for graduate education at NC State, students are strongly encouraged to take advantage of the willingness of PRTM faculty to discuss scholarly and professional matters. The heart of graduate education—particularly doctoral education—is the mentoring relationship between students and faculty. Taking the time to get acquainted with numerous members of the PRTM faculty will open scholarly and professional doors for you.
The Department has also developed the Ph.D. Student Progress – Minimum Expectations document to provide guidance to doctoral students and their advisors to gauge a student's progress. Although exceptions may occur due to specific circumstances (e.g., part-time student, specific research project requirements), these standards are intended to provide reasonable benchmarks for measuring students' progress toward completing the degree and building a strong credential for academic or research employment.
Students and faculty advisors, who want to pursue an Article Dissertation Model (ADM) in lieu of the traditional dissertation format, please refer to the following document for guidance.
Admission Criteria
Master's degree, with a recommended GPA of 3.5 or above
Three letters of recommendation from academic sources
Personal statement describing your research interests, career goals, work experience, and academic honors and achievements. You can also include experiences and traits that will contribute to the enrichment or diversity of the university or community, beyond your academic credentials.
To be competitive, you should review the research interests of the faculty on the departmental web site and determine which faculty have interests similar to their own. Once similar interests have been identified, you should contact the faculty members to discuss the possibility of working with them and obtaining a research assistantship. Please indicate the potential faculty advisor(s) in the personal statement.
Whenever possible, it is advisable to arrange a personal visit with the potential faculty sponsor and the Director of the Graduate Program.
Application Deadline: The application deadline is February 15th.