Five Questions with Environmental Specialist Deanna Sassorossi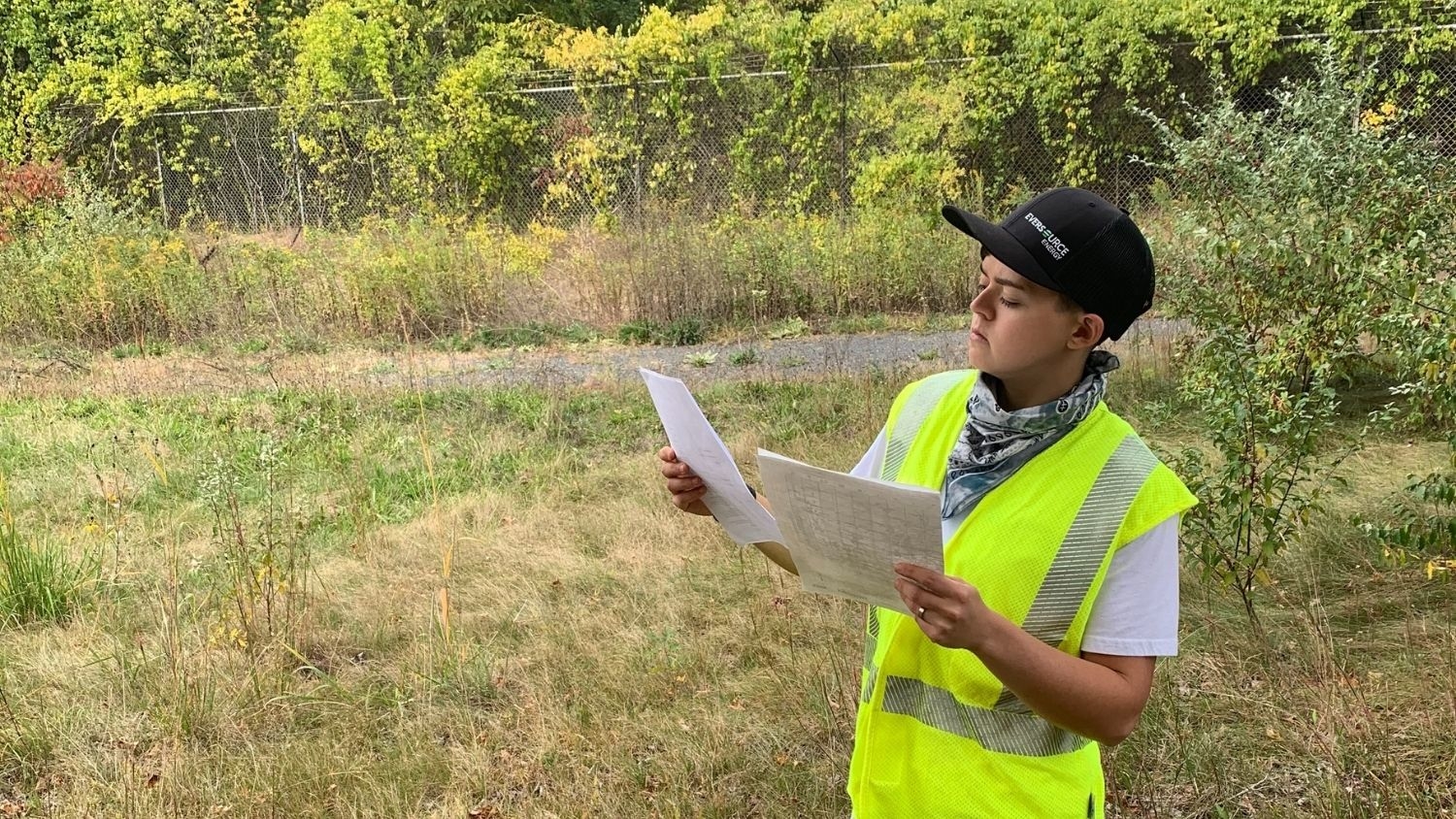 In 2016, Deanna Sassorossi graduated with a degree in natural resources, with a concentration in ecosystem assessment. She also minored in forest management and geology.
Deanna is currently working full time as an environmental specialist, while pursing a master's degree in energy and environmental management at the University of Connecticut. We asked Deanna to tell us more about her work in natural resources. Check it out below.
What is a typical day in your job like?
I work for Eversource Energy, New England's largest energy provider, as an environmental specialist in western Massachusetts and Connecticut. In this role I am responsible for ensuring environmental compliance, mostly in terms of wetlands, threatened and endangered species, and cultural resources, on a variety of projects such as vegetation management, distribution structure replacement projects and electric vehicle charging station installations.
One thing that I enjoy about my work is that I get to work on many different projects, so everyday is different. Yesterday, I was in the field flagging sensitive cultural resource areas for vegetation management work on a transmission line. Later in the day, I attended a Conservation Commission hearing for an electric vehicle charging station that Eversource is installing near a regulated resource area. I also spend a lot of time working with geographic information systems and communicating with our regulatory authorities, such as the Connecticut Department of Energy and Environmental Protection Agency.
What inspired you to study natural resources?
When I was choosing a major I knew I wanted a job where I could work outside, and as cliché as it sounds, I knew I wanted to make a difference. I have always felt passionate about protecting our natural resources, so a career in the environment was an easy decision for me.
The holistic nature of the natural resource major was a good fit for me, because I knew I didn't want to focus on only forestry or wildlife or any one sector of the environment. A broad understanding of these natural systems has provided a strong foundation for my career as I am expected to be knowledgeable about many environmental resources.
What impact are you making through your position?
Eversource manages hundreds of miles of utility right-of-ways throughout New England and is constantly performing maintenance and upgrades on this infrastructure. Many natural and cultural resources exist on these right-of-ways, and I am tasked with ensuring they are properly protected while Eversource performs infrastructure maintenance and vegetation management in order to provide a reliable electric supply.
Additionally, many threatened and endangered species only exist on the open, early successional scrub/shrub habitat that our right-of-ways provide. If it weren't for our right-of-ways, their habitat essentially would not exist in New England. I am very proud to play a role in the management and protection of these natural and cultural resources.
How did the College of Natural Resources prepare you for your current position?
The College of Natural Resources has a strong focus on providing hands-on experiences for their students, which helped prepare me for my current position. In the natural resources major, we were required to take a class to help us prepare for and find an internship in our junior year, complete an internship the summer after our junior year and then take another post-internship class our senior year that focused on helping us transition into the workplace. I believe these experiences in resume workshops, mock interviews and job fairs helped me land my current position.
What advice do you have for current students?
The College of Natural Resources provides so many opportunities for their students, and I strongly encourage students to take advantage of them. When I was in school, I was constantly getting emails about helping graduate students work on their projects, internships, part-time lab opportunities and other clubs and organizations in the college.
Taking advantage of these opportunities gives you valuable experience, knowledge and grows your network. Even if you don't want to pursue that exact field, these experiences give you more topics to touch on during job interviews in the future.