FER Students in Prague to Study Sustainable Use of Natural Resources
Twelve FER students accompanied Dr. Gary Blank to study sustainable use of natural resources from 3 July to 29 July 2022 in the Czech Republic. Three students and a faculty member from the Swedish University of Agricultural Sciences (SLU) joined the study abroad course in which SLU and NC State FER have engaged since 2000.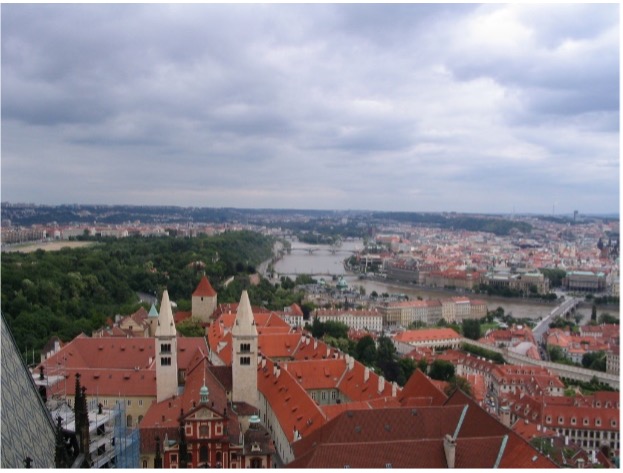 Based at the NC State European Center in Prague, the class is also visiting Ostrava to examine mining, site reclamation and ecological restoration. A trip to Ceské Budějovice, southern Bohemia and Austrian borderlands will examine fisheries and water management, and contrast effects of collective farms in Czechia with small-farm agriculture in Austria. The course program will scatter day trips to visit the Czech Forest Enterprise, hike from headwaters of the Labe, visit the historic silver mining center and "Bone Cathedral" in Kutna Hora, the Prague zoo and parks throughout Prague.
FER students participating are Jenna Abernethy, Nick Cattano, Remy Huggins, Helena Jolly, Elena Kelly, Jess Maier, Kyla Marze, Lena Miller, Alex Pezold, Katie Savant, Sean Sullivan, and Collin Yates. These students include all the majors in FER.
Written by: Dr. Gary Blank