Teeing Off for a Good Cause: Annual Fundraiser Supports Student Scholarships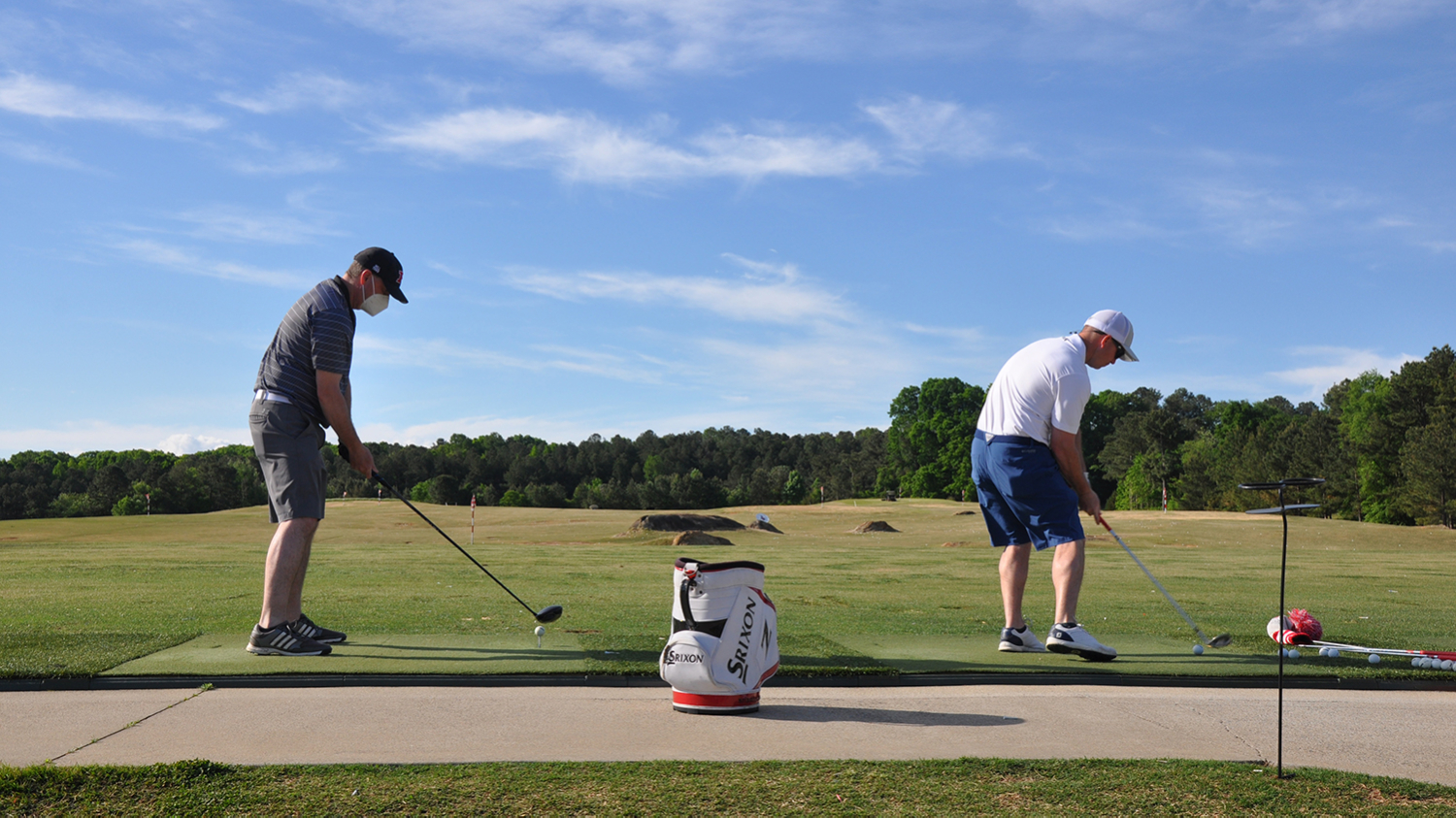 The College of Natural Resources scored another hole-in-one recently with its Second Annual Golf Tournament fundraiser, which provides scholarships and more for students in the PGA Golf Management and Paper Science and Engineering programs.
In its second year, the event sponsored by the NC State Natural Resources Foundation, Inc. raised approximately $7,000, which will be split evenly between the two programs. The foundation supports the College of Natural Resources through scholarships, fellowships, professorships, academic programs, research, facility and lab improvements and student programs that are not typically supported through state funding.
"It is very important to be able to have scholarships to recruit high-achieving students into both of our programs," said Jennifer Piercy, director of student recruiting for the Paper Science and Engineering program. "This also helps retain and reward students who are doing great things."
At the tournament, 12 teams totaling 48 participants enjoyed 18 holes of golf at the Lonnie Poole Golf Course in Raleigh. All activities were in keeping with COVID-19 safety best practices and included forecaddies for each group, a free TrackMan swing assessment, a variety of competitions (closest to the pin, straightest drive and putting contests) and networking opportunities. Range balls, lunch and beverages were included.
Recent recipients of scholarships made possible through the funds raised at the golf tournament are especially appreciative.
"Scholarships allow me to focus more on being a successful student and less on financing my education," said Tressa Glackin, a senior in the Paper Science and Engineering Program.
Third-year PGA Golf Management major Luke Pastore agrees: "Scholarship support was a deciding factor in choosing NC State over other institutions."
Thanks to the golf tournament, scholarship funds for the Paper Science and Engineering program are more than double what the program has ever managed to raise on its own in a single year. The event began primarily as a tournament to raise scholarship funds solely for the Paper Science and Engineering program, but loftier goals were in store.
Piercy said, "It's been a very successful partnership in how we collaborate using our respective connections, resources and know-how to pull off a world-class event."
The College of Natural Resources' Third Annual Golf Tournament will be held on April 22, 2022. By next year, Piercy hopes to have the capacity for 20 teams, totaling 80 participants.
For information on how to get involved or participate in the 2022 tournament, contact Jennifer Piercy at jmpiercy@ncsu.edu.
This post was originally published in College of Natural Resources News.