Southeastern Wildlife Conclave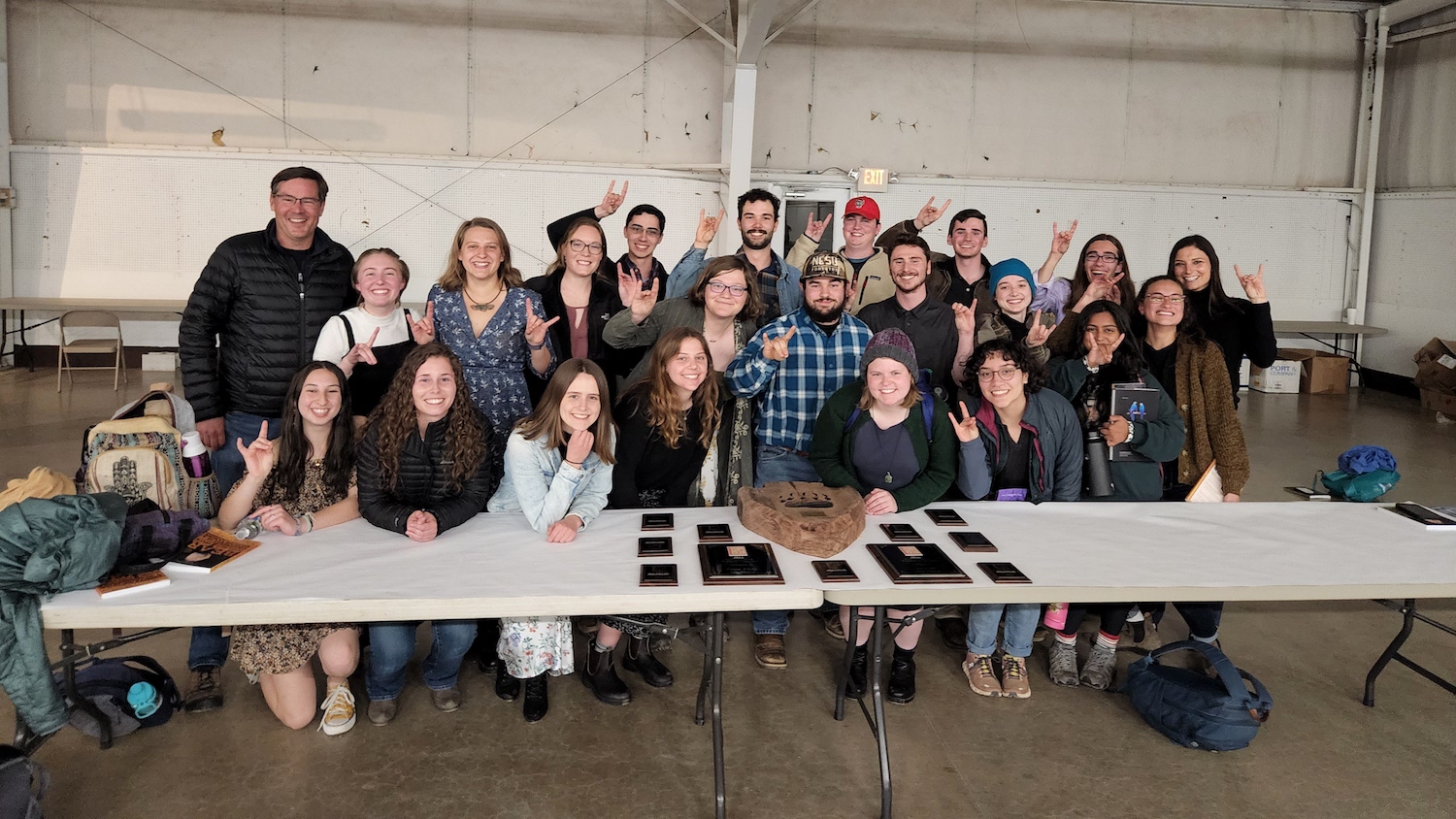 This past April, NC State's Student Chapter of The Wildlife Society, also known as the Leopold Wildlife Club, joined 16 other student chapters at the Southeastern Wildlife Conclave. The event, held in Clyde, NC, was co-hosted by Haywood Community College and Western Carolina University. This 3-day event included team and individual competitions, diverse field trips, and engagement with students and faculty from around the region. The NC State group of 21 students scored 3rd place overall, taking home placards from a range of competition categories, including game calling, team field competition, physical, artistic, and intellectual.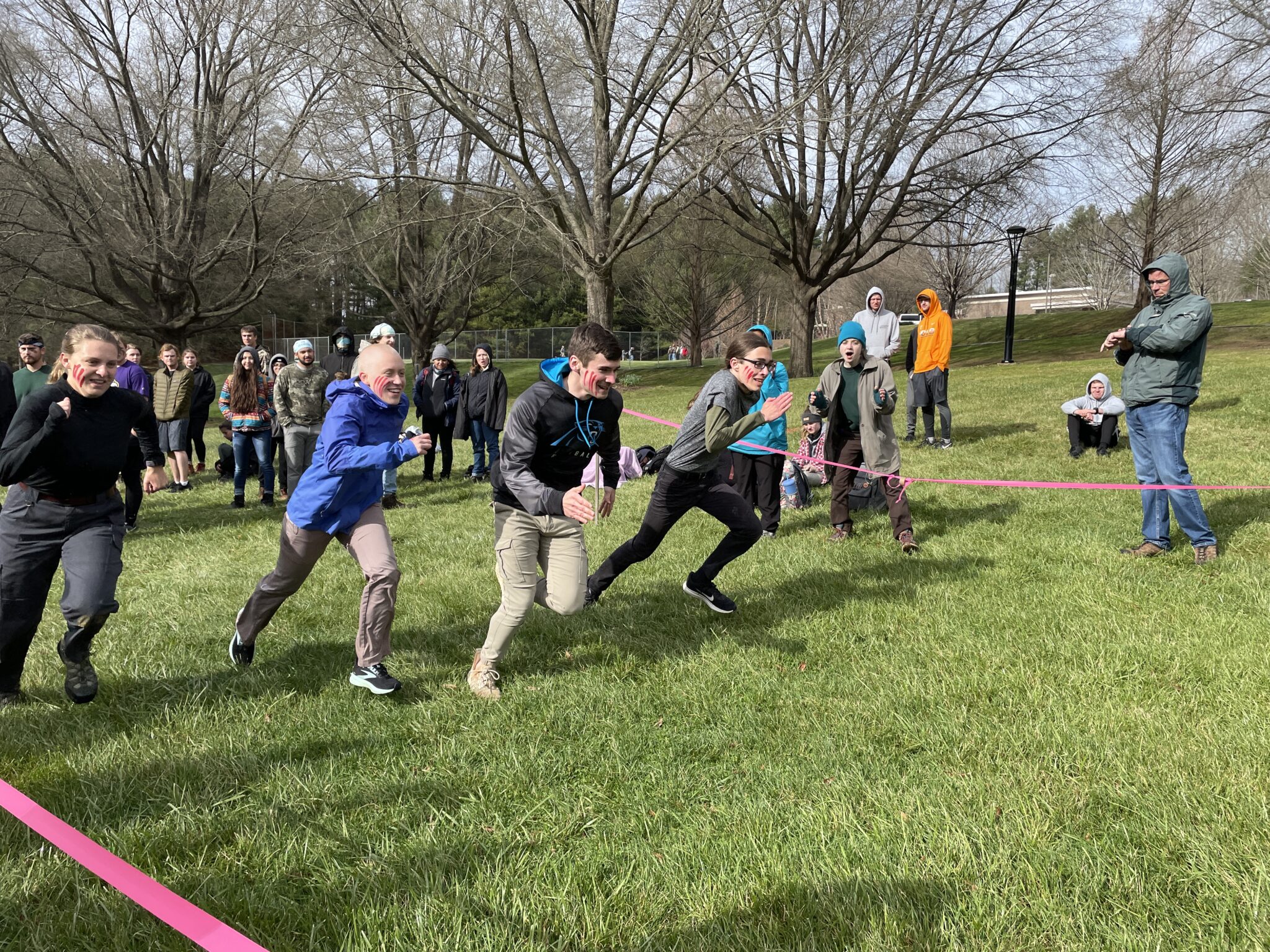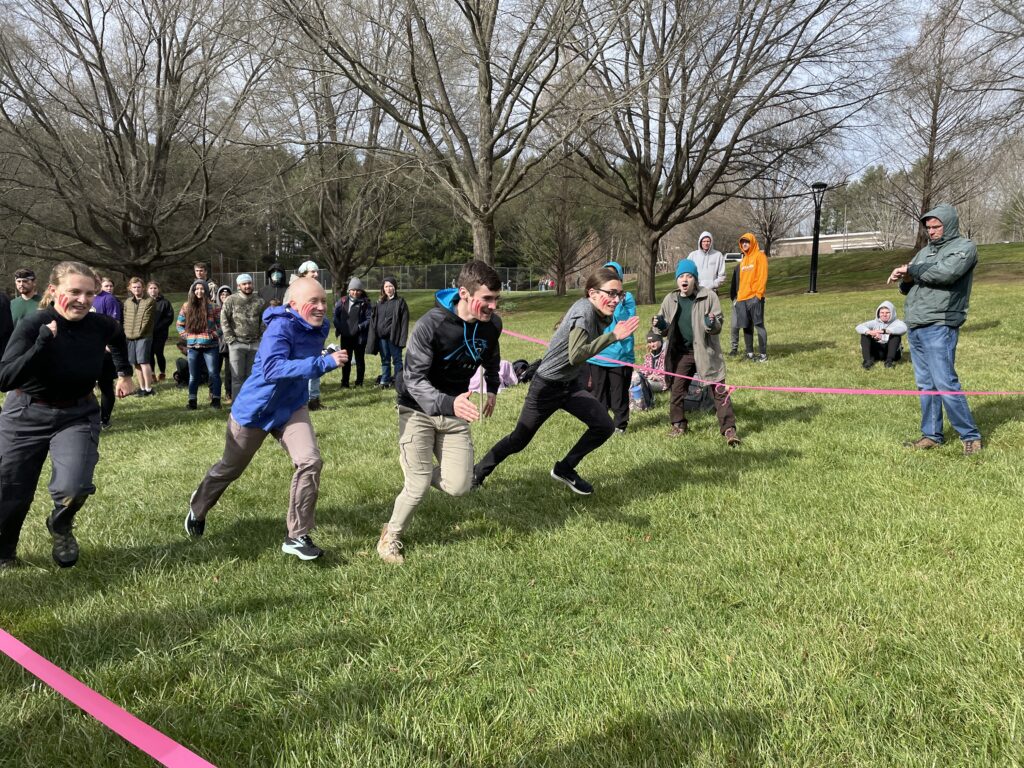 Notably, the team scored 3rd place in team field competition, which is a lab practical-style course where the entire NC State team worked together to identify organisms across taxa, take forest measurements, answer wildlife trivia, and label parts of farming and wildlife sampling equipment. In addition to this victory, the NC State Quiz Bowl team scored 4th place overall.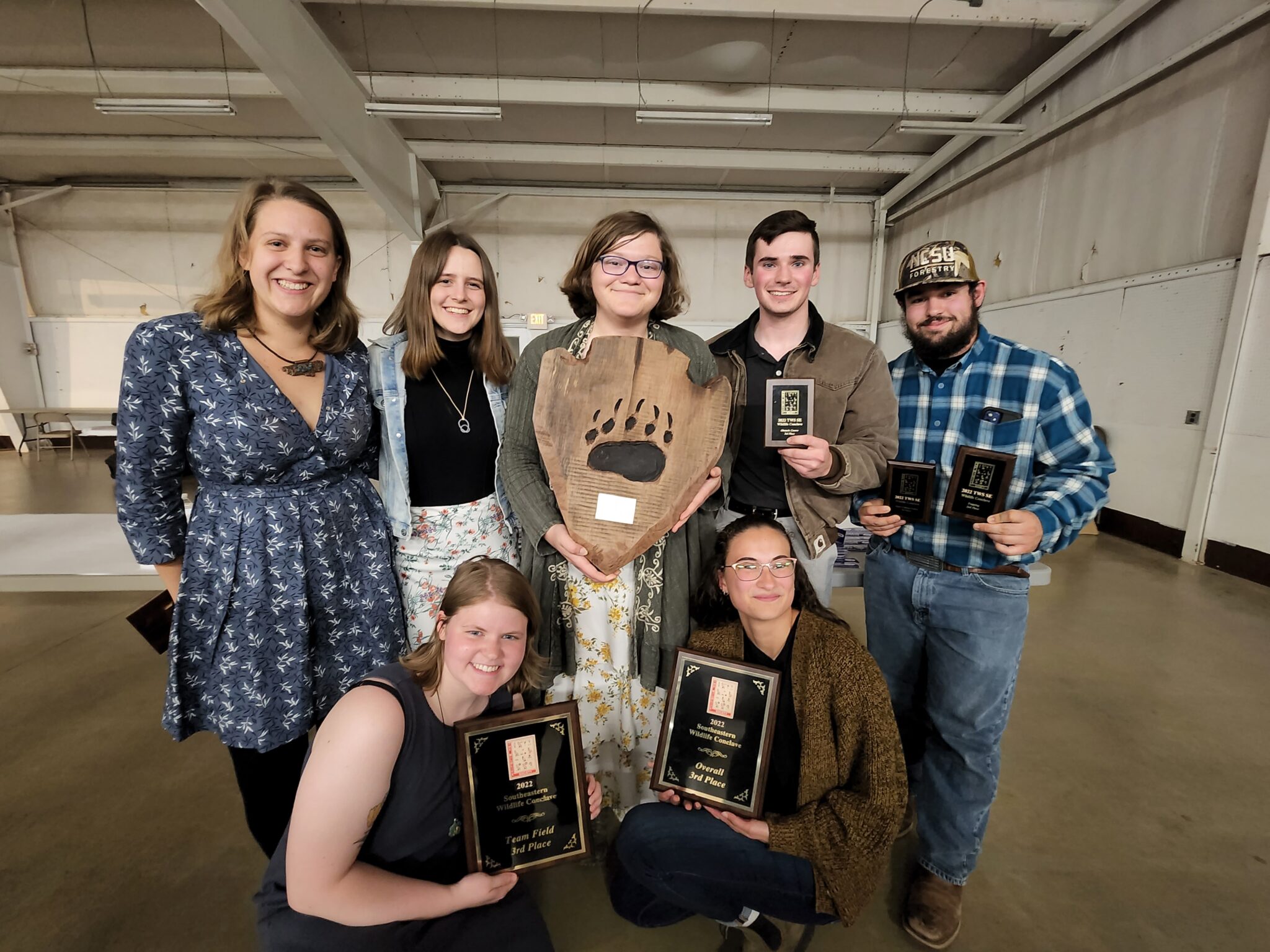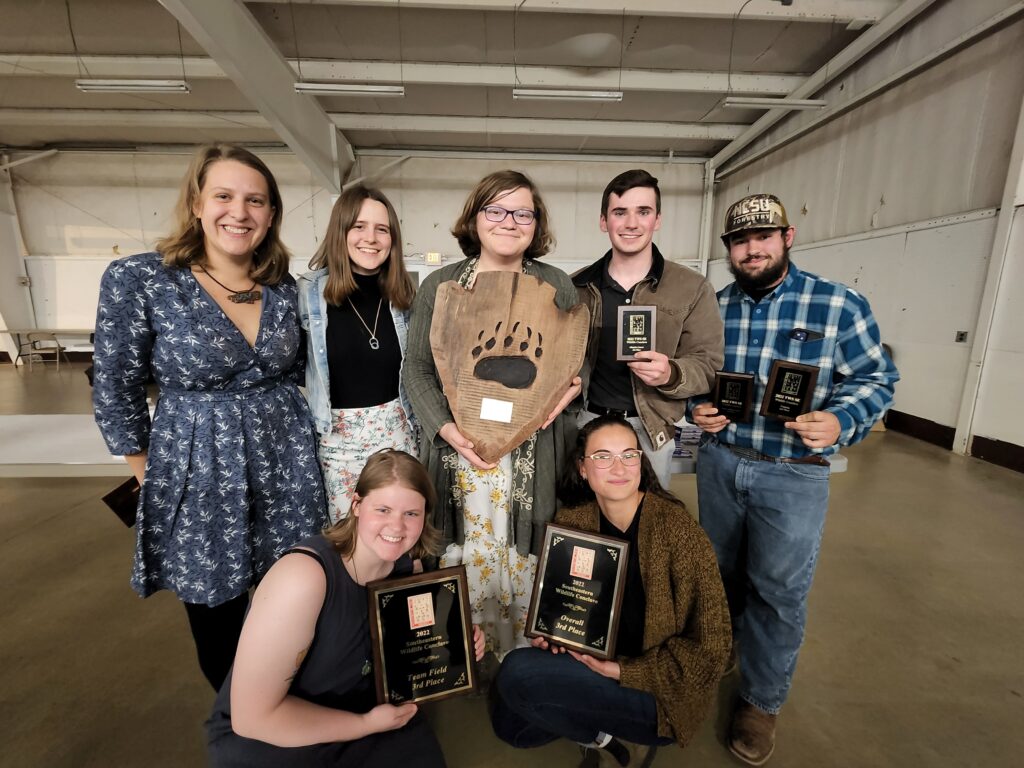 Although NC State stood out because of its accomplishments as a team, students also performed well in individual competitions. In the wildlife calling category, Jimmy Campbell ranked 1st for his wild turkey call and Martina Nordstrand ranked 3rd for her barred owl call. In artistic competitions, Jess Maier scored 2nd for her incredibly detailed charcoal drawing of a pelican. Chase Carey, Matthew Francisco, Cassie Bolton, and LP Mancini brought home 3rd place for the obstacle course and Jimmy Campbell scored 2nd in trap setting. NC State students made the leaderboard in intellectual categories too, with Hanne Parks earning 3rd place in Dendrology and Martina Nordstrand earning 3rd in the lab practical.
None of the members of this year's team are graduating seniors, so the whole team looks forward to returning to Conclave next year at Cleveland State University in Tennessee.