Forest Health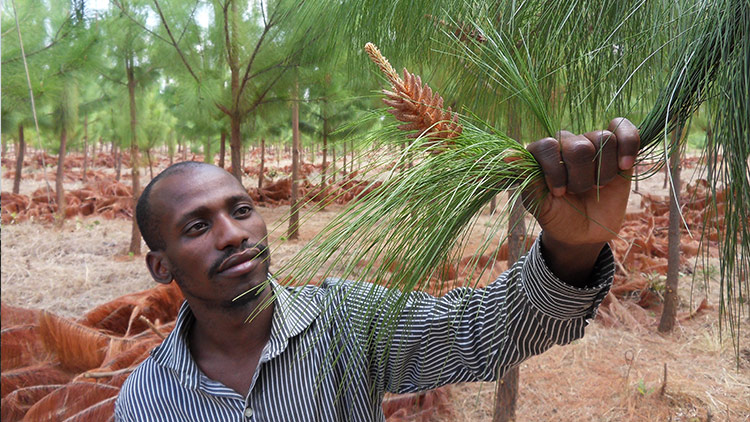 Healthy Forests for a Sustainable Future
Since forest health is inherently interdisciplinary, our faculty synergistically collaborate with experts across NC State, bringing our expertise in ecology, genetics, breeding, biotechnology, geospatial analytics, genomics, global climate change science, plant physiology, fisheries and wildlife, economics and human dimensions to the innovative research table.
During the past 15 years more than 100 million hectares of forests worldwide were severely damaged by insects and diseases that significantly impact growth, productivity, biodiversity, ecological stability and ecosystem services. Forests, damaged by pests and other diseases, impacts both natural and urban ecosystems. Threats to forest health exist not only from native pests, which aided by climate change are expanding into new environments, attacking novel hosts and entering unprecedented epidemic phases, but also from the unintentional spread of non-native insects and pathogens accelerated by globalization. Once exotic pests are introduced into areas free of natural enemies and co-evolved hosts, they often threaten the potential extinction of forest tree species.
Forest health is not only vital for sustainable forests, it is critical for clean water, clean air, tourism, recreation, and other ecosystem services. The Department of Forestry and Environmental Resources is uniquely positioned to examine and address the full-spectrum of forest health and provide solutions to these significant challenges.
Forest Health Research Features
Meet Our Forest Health Faculty
Interested in Forest Health research? Contact our faculty to learn more and get involved.