FER Leadership Board
The Department of Forestry and Environmental Resources (FER) selects students from the department to serve as Leadership Board members each year. The Leadership Board creates a welcoming environment for existing students by creating events and programs to enhance and support our current students experience and provide support within FER and College of Natural Resources. All board members demonstrate great leadership and communications skills, NC State pride and academic achievement across a diversity of majors.
If you are interested in applying to become a FER Leadership board member, email Erin Champion at eachampi@ncsu.edu. The application cycle typically begins in February of each year.
Meet your 2021-2022 FER Leadership Board Members: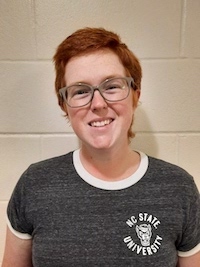 Casey
Major: Forest Management and Ecology
I study at NC State because: the College of Natural Resources has one of the best Forest Management programs in the nation. When transferring from Alamance Community College, the CNR Forest Management program was the only program I was interested in after I attended an information session about the CNR conducted by Tiffany McLean. I loved that the college added an ecology concentration to the Forest Management degree because it was the perfect fit for me! The CNR is such a welcoming community and the administration and advisors are beyond helpful in every aspect. Since being at NC State, I have loved every course I have taken and know that I will be well prepared for any career in Forestry that I take on.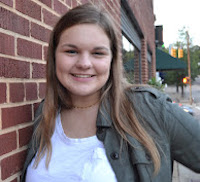 Christina
Major: Environmental Sciences
I study at NC State because: ​while NC State provides the great resources and opportunities of a larger university, I was also able to find a tight-knit community in the College of Natural Resources. The smaller circle of students and faculty that make up CNR are always willing to help me. Studying environmental sciences at this school gives me the opportunity to study many areas of the field and find what I am passionate about. Additionally, the emphasis that the university puts on sustainability is important to me and provides further opportunities that relate to my major. NC State truly has everything I need to grow academically, professionally, and personally.


Emma Claire
Major: Environmental Sciences
I study at NC State because: I thought that the environmental sciences program had many diverse opportunities to offer. I enjoyed the idea of having the freedom to pick my own focal area, giving me the ability to choose precisely what I specialize in. Additionally, I knew that the environmental sciences program at NC State was a good one and I liked that it was located in a smaller college. Due to the College of Natural Resources being small in size, I knew that I would be able to work more personally with faculty. Further, I knew that NC State cared and cares about being sustainable, which is very important to me. Lastly, I love the atmosphere at the university. I know that I will always feel at home at NC State.
Evelyn
Major: Environmental Sciences
I study at NC State because: NC State's Environmental Science program seemed like the "perfect" fit for me. The program gives me the opportunity not only to have a thorough understanding of everything that encompasses environmental science, but also to explore focal areas that can specialize my degree based on what I am most interested in and passionate about. NC State's location also impacted my decision to study here. Being so close to the city of Raleigh, I am able to choose internships and other external experiences to gain knowledge and experience in my field of environmental science.

Hannah
Major: Environmental Sciences with a Focal Area in Plant Biology
I study at NC State because: ​it had remained as my number one school of choice throughout high school and I fell in love with the beautiful campus during my tour. I was also persuaded to attend NC State because it has one of the top environmental programs in the country.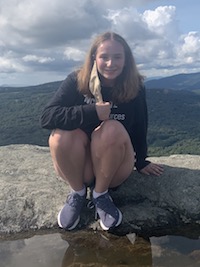 Lauren
Major: Environmental Sciences
I study at NC State because: I thought that the Environmental Sciences major had a lot of different avenues to explore. I wanted to better understand what I want to do within the field and through the program, I am starting to get an idea of what I am interested in and what my future is going to look like. I also decided to come here because of the community, there are so many opportunities to make an impact on this campus and I wanted to be able to positively interact with the people around me.
Lydia
Major: Environmental Sciences with a Focal Area in Marine Biology
I study at NC State because: the environmental science program allows me to have the freedom to explore multiple areas of focus. The program also gives me the flexibility to design my own focal area if I would like to, rather than choose one already created. I also chose NC State because it is a very environmentally conscious school. NC State stood out to me in that aspect and of the schools I toured, NC State had the best environmental science program.
Megan
Major: Fisheries, Wildlife, and Conservation Biology
I study at NC State because: of the emphasis the College of Natural Resources places on hands-on experiences and tackling real-world issues. Many of the classes within my major incorporate field techniques and skills, as well as how to develop a research project and present that information to an array of audiences. These skillsets are critical to being a competitive candidate in the job market and to pursue an advanced degree. I also really appreciate the sense of community within the College of Natural Resources that comes easily as you get to know your professors and advisors and start seeing familiar faces in your classes.
Regan
Major: Forest Management
I study at NC State because: of the community and support from the faculty, alumni and my fellow peers. I enjoy being a part of clubs and activities on campus. College of Natural Resources is a great place to call home! There are many different opportunities to grow in your major. In Forest Management, I am able to enjoy outside and have a passion for the management practices that make our forest great! Go pack!

Sarah
Major: Environmental Technology and Management
I study at NC State because: I have much to learn from the knowledge, experiences, and people that are a part of its community and I would like some extra time to learn and grow before working. I have been gaining a rich understanding of current environmental issues so I can address them throughout my career. I think the NCSU community and opportunities within have the most value because connections persist and experiences provide a taste of working life. I have much to give and want to do so effectively. As a big-picture thinker and idealist, it is hard to identify how to go about enacting positive change in the real world. Luckily, NC State has excellent resources, mentors, student orgs and the like which provide a starting point. I know I don't have to fight through this confusion alone. If you're interested in speaking to me, reach out to: srgrego3@ncsu.edu. Best of luck in all your endeavors!


Shelby
Major: Environmental Sciences and Plant Biology
I study at NC State because: I knew I wanted to do something with science but didn't know what right away. NC State has so many great programs I knew I would be in good hands with whatever I did. During my freshman year, I found the College of Natural Resources and knew it was where I belonged! I chose Environmental Science because the classes seemed interesting and I loved the flexibility the focal area allows.


Sophia
Major: Environmental Sciences with a Focal Area in Zoology
I study at NC State because: I love the campus's location and layout. There are not too many lecture classes. The small sized classes and flexibility in choosing them is great. Being an Environmental Science major also allows me to pick a focal area and explore a specific portion of the field in depth. This suits me well for my future. Lastly, even though this is such a large university, I have no feelings of being overwhelmed. You are given the freedom to be your own individual and I feel everyone finds their niches.

Sophie
Major: Environmental Sciences
I study at NC State because: I fell in love with all the small communities within such a big school! There is something here for everyone so I knew I would find an amazing community that makes me feel at home. I also enjoy the abundance of opportunities NCSU has to offer in all areas of college life. The environmental science program here is very flexible which is perfect for me as I did not know what area I was interested in when starting out college and it allowed me to explore what career I want to pursue in the long run.
Stephanie
Major: Environmental Sciences
I study at NC State because: the vast opportunities at NC State that prepare you for life after college. NC State's environmental science program lets you explore different areas of study to make sure you find the perfect fit. Along the way, you also make connections and build a community with your peers. Another thing I love about NC State is its continuous strive towards a more sustainable and green campus.