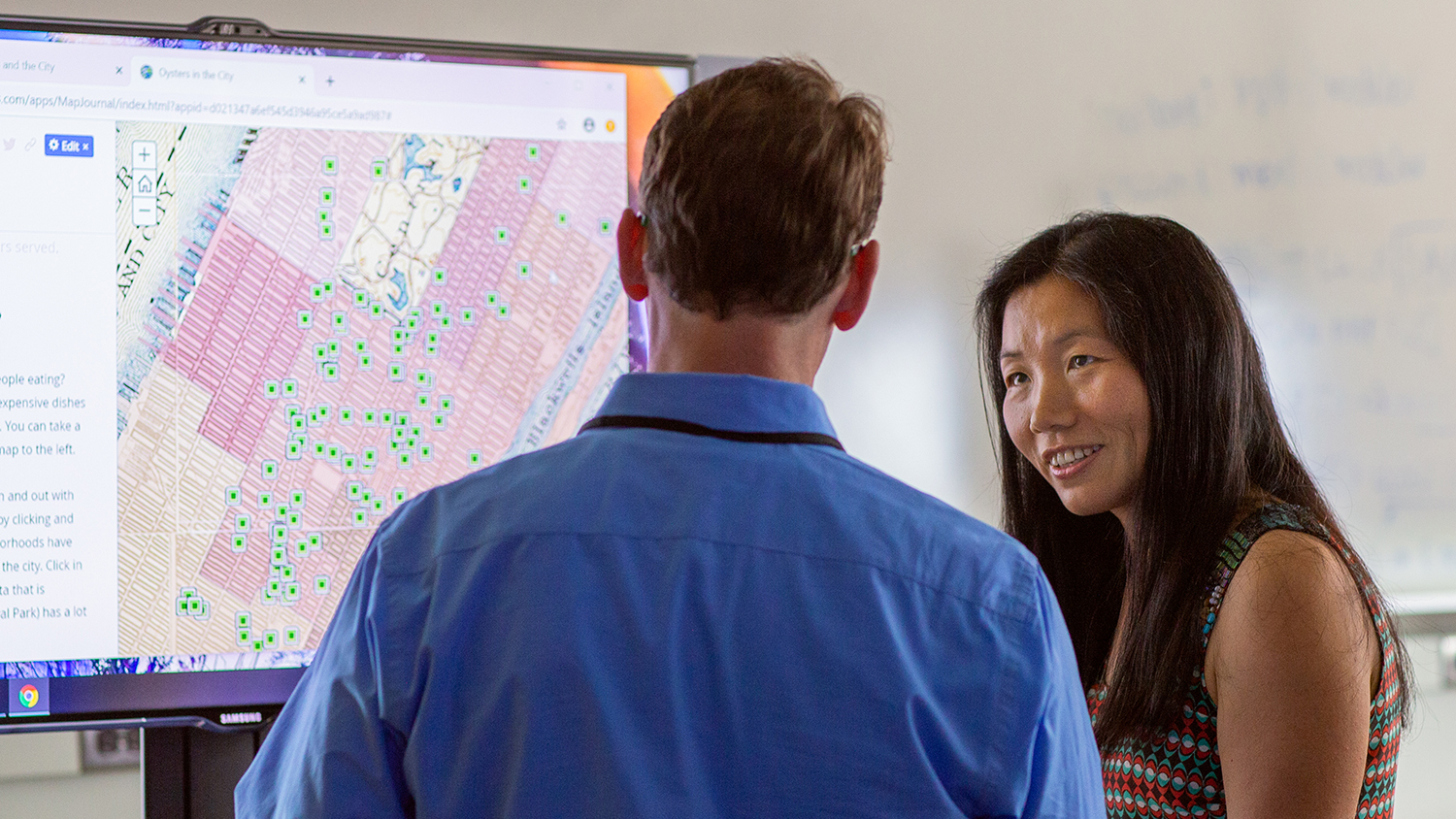 Giving
Private support helps our Center respond quickly to the needs of our students and research partners to make discoveries and get important work done.
Driving Innovation
Everything is spatial, and location matters.
At the Center for Geospatial Analytics, we create new ways of processing, visualizing and exploring massive amounts of location-based data. We reveal patterns and generate actionable information that can be used for decision-making. We work alongside government, business and civic leaders to help them find the right data, tools and insights to take on some of today's most pressing challenges.
Your gifts help us to push the boundaries of geospatial data science, collaborate with communities to solve problems and educate the next generation of geospatial scientists and GIS professionals.
High-Impact Funds
Center for Geospatial Analytics Enhancement Fund
We drive innovation in education and research, and flexible funds play a key role in supporting our cutting-edge work. Whether your passion is for providing hands-on opportunities for students, broadening the reach of impactful research or supporting events that unite our community, your tax-deductible gift will help our center continue to grow as a go-to hub for geospatial solutions.
Every gift, no matter the size, helps us advance student success and drive innovation.
What Your Gifts Do
Fund Scholarships and Fellowships
Supporting distance learners and military students otherwise ineligible for other funding sources
Cover Conference Fees and Travel
Helping our graduate students present their research and expand their professional network
Enhance the Geospatial Forum
Enabling dynamic guests from around the region, nation and world to share their cutting-edge work
Contact Us
Contact our Development Committee (chair Zac Arcaro) to learn more about giving to the Center. Our team is here to serve you and your interests in the Center.