Engage
We do more than provide exemplary graduate education and perform cutting-edge research. We also partner with industry, government, nonprofits and other organizations to produce data-driven solutions to real problems. Join us!
The Right Partner
Geospatial solutions are in demand in so many disciplines –– from business to agriculture, to disaster management, urban planning and more. At the Center for Geospatial Analytics, our community of experts leverage their wide range of talents and experience to address grand societal challenges. There are equally varied opportunities to work with us. From consulting on your projects to partnering you with a graduate student to help your organization meet its goals, we are here for you.
Achieve Results
Whether you have geospatial data that need hosting, want step-by-step advice for analysis or are looking to launch a project that could be completed by our top-notch student researchers, we invite you to connect with us.
Consult our Service Center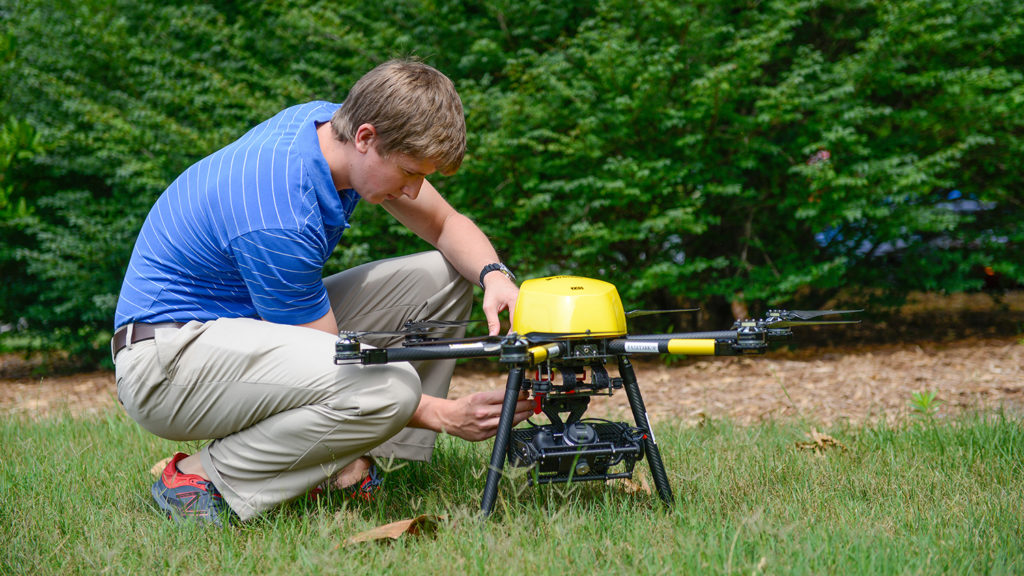 Benefit from Service Learning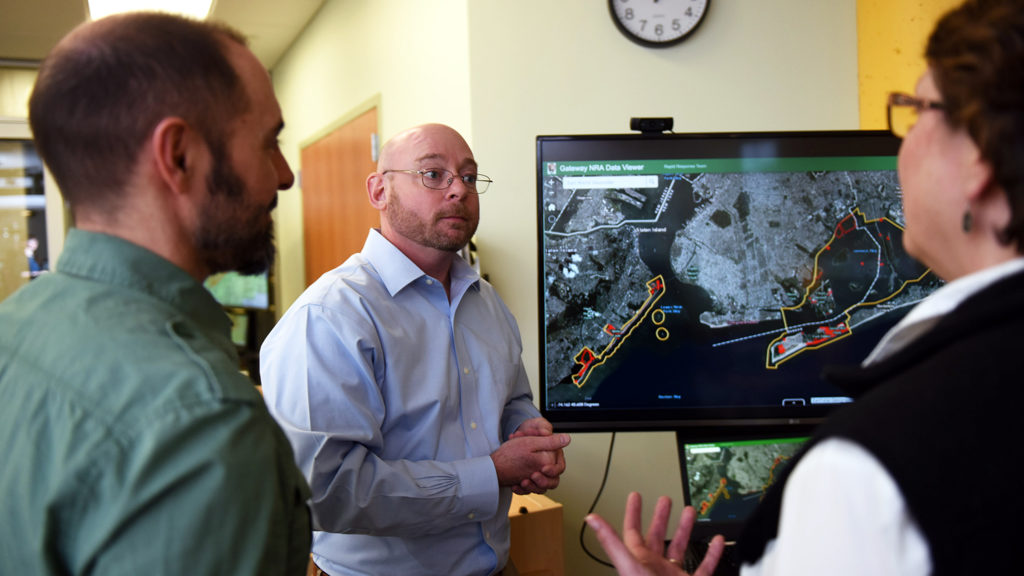 Partner with a Researcher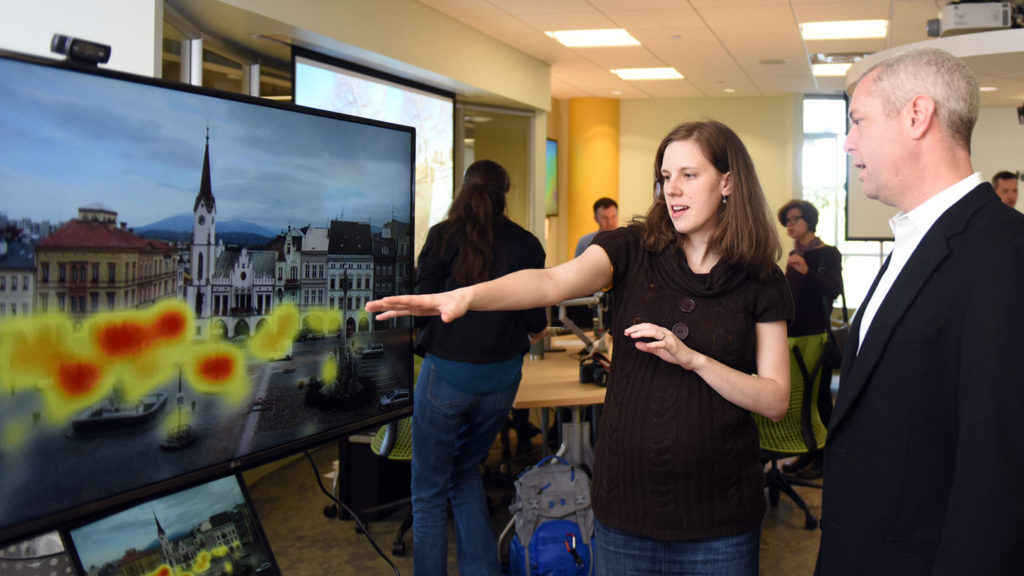 We would like to meet you!
Are you interested in visiting the Center for Geospatial Analytics or becoming a more active member of the NC State geospatial community?
We are also able to support limited visits by K-12 STEM students to our Center. Contact Associate Director of Educational Innovation Eric Money for more information.
Support Our Mission
The Center for Geospatial Analytics drives innovation in education and research, and gifts of both time and funds play a key role in supporting our cutting-edge work. Whether your passion is for providing hands-on opportunities for students, elevating research or enhancing added-value programs, your tax-deductible gift or generous mentorship will help our Center continue to grow as a go-to hub for geospatial solutions. Make an impact today that will help our students and researchers continue to Think and Do the extraordinary.
Learn with Us
At the Center for Geospatial Analytics, we are preparing the next generation of interdisciplinary data scientists. Our students inspire us to challenge the conventions of a geospatial education, and they drive progress at the frontiers of geospatial analytics under the guidance of their faculty advisors.
We invite prospective students interested in our academic programs to discover the right options to meet their goals: