Exploring Models through Tangible Interaction
We create hands-on tangible user interfaces that allow people with all ranges of expertise to control complex geospatial models with their hands and collaboratively explore scenarios of intervention. Our open source tools, such as Tangible Landscape, inspire spatial thinking and new ways of learning.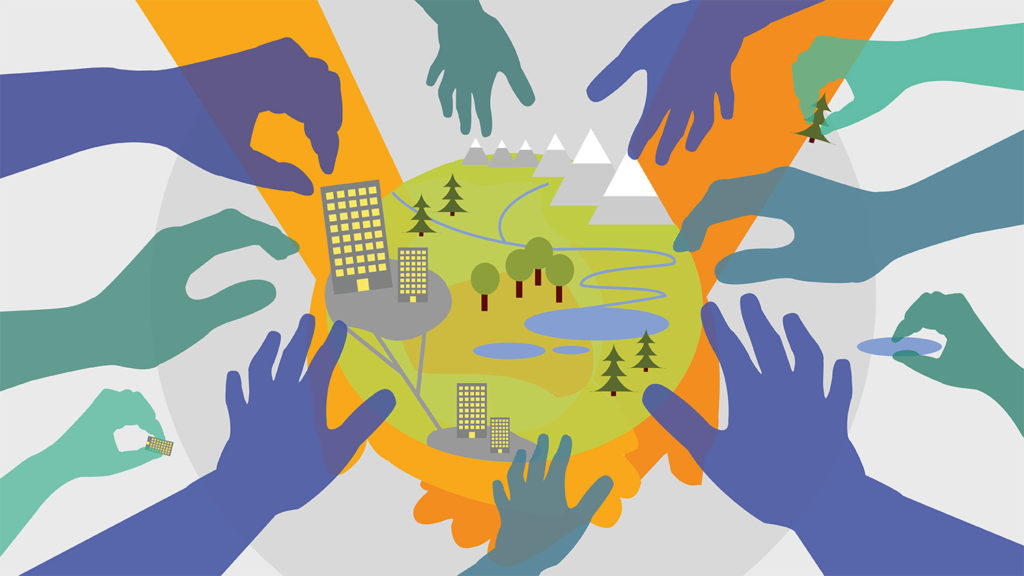 A Signature Tool, for All
Developed at the Center for Geospatial Analytics by members of the GeoForAll Lab, Tangible Landscape is an open source interface for 3D sketching powered by GRASS GIS, and one of our signature technologies.
The system couples a physical model of a landscape with a digital model of the same landscape in a geographic information system through a continuous cycle of 3D scanning, geospatial computation and projection in near real time.
With this innovative technology, almost anyone can intuitively interact with processes such as water flow, erosion, solar radiation, flooding, fire spread, disease spread and urban growth to experimentally test interventions. Users can examine viewsheds, design trails, sculpt landforms and more, even creating serious games for collaborative decision-making.
Our researchers innovate new ways of interacting with Tangible Landscape, create new applications using the tool to aid decision-making and study how tangible user interfaces can support learning and communication.
Learn more about the interdisciplinary researchers advancing work at this frontier:
Focus Areas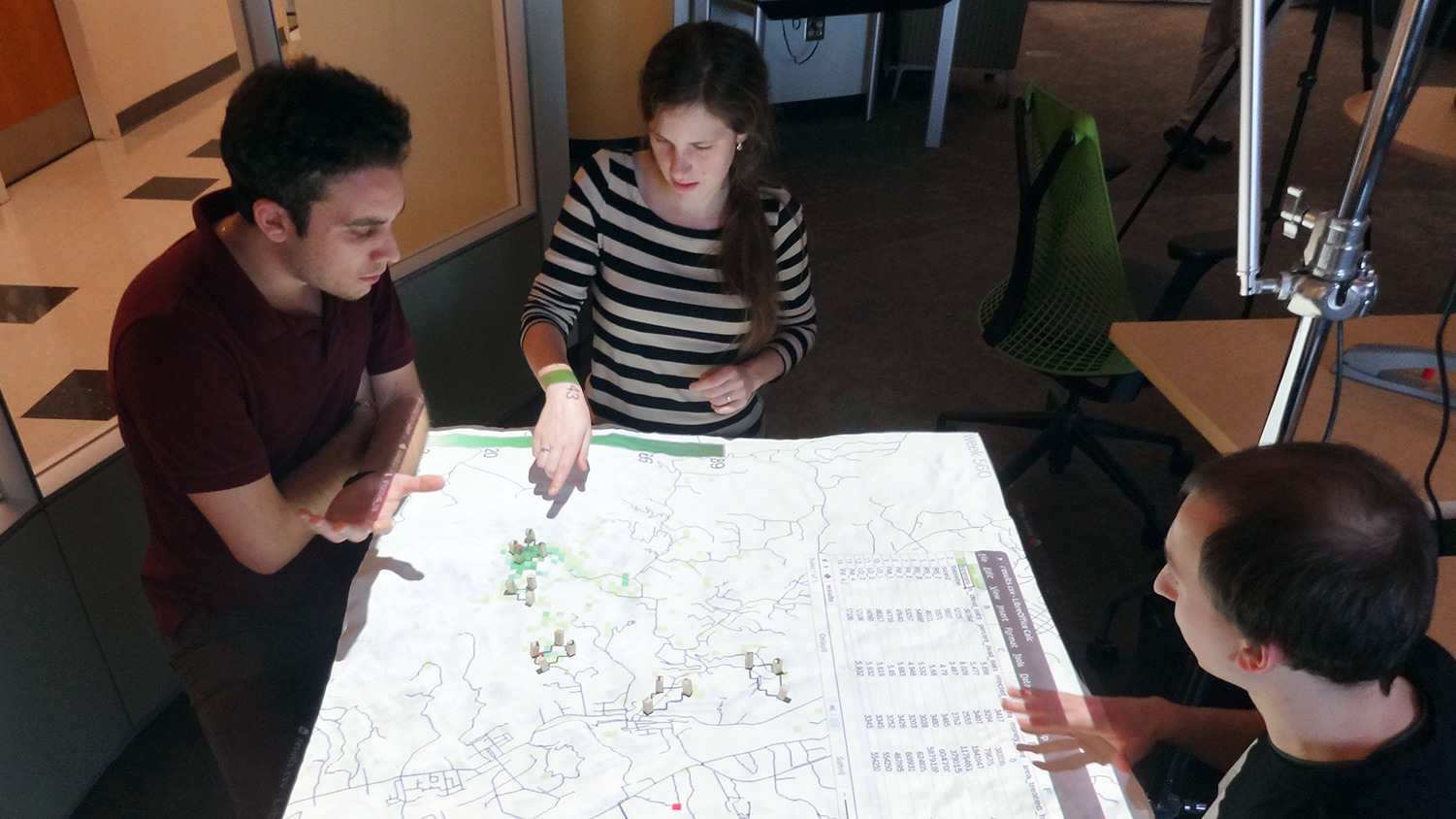 Intuitive Modeling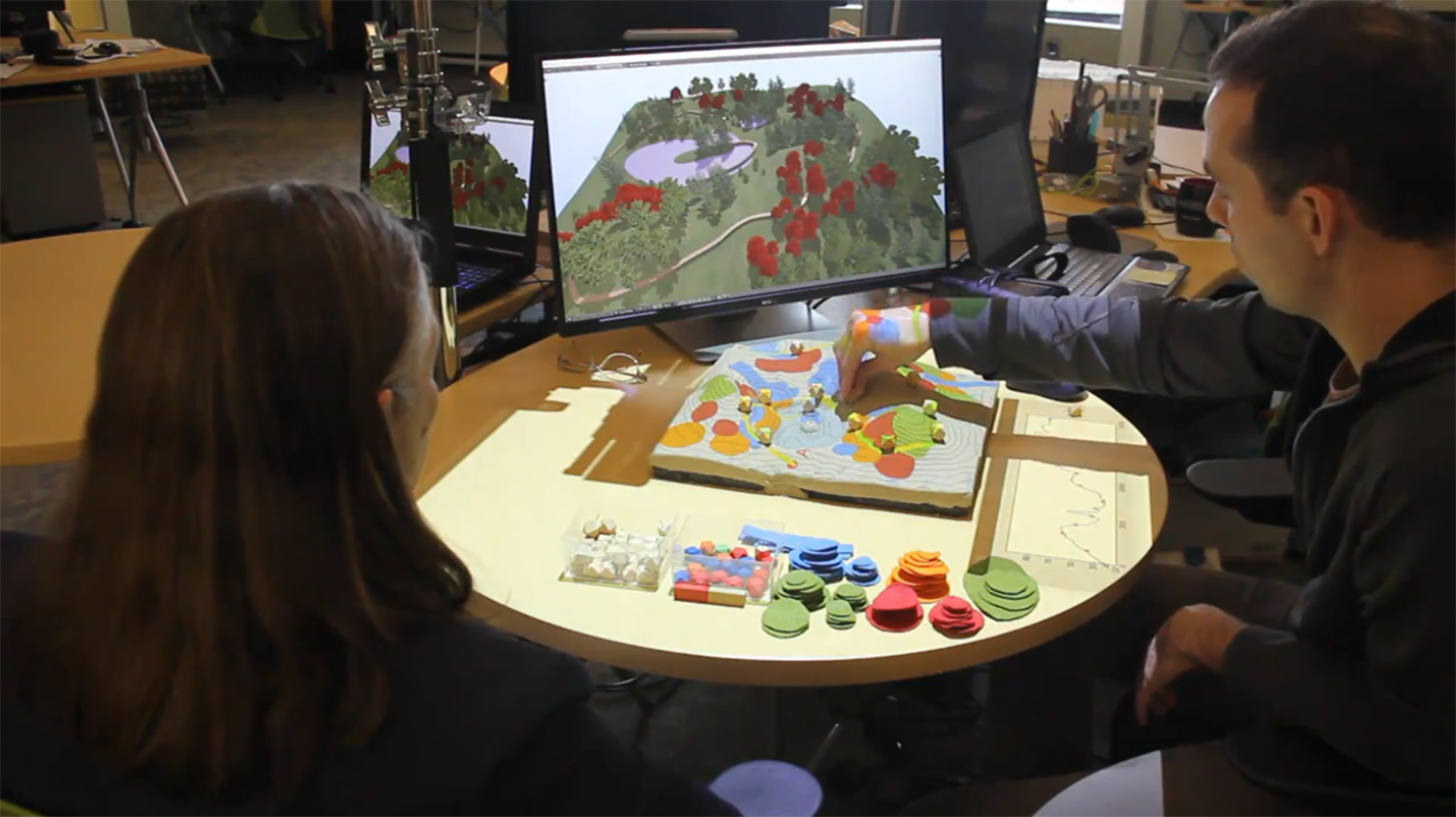 Human-Computer Interaction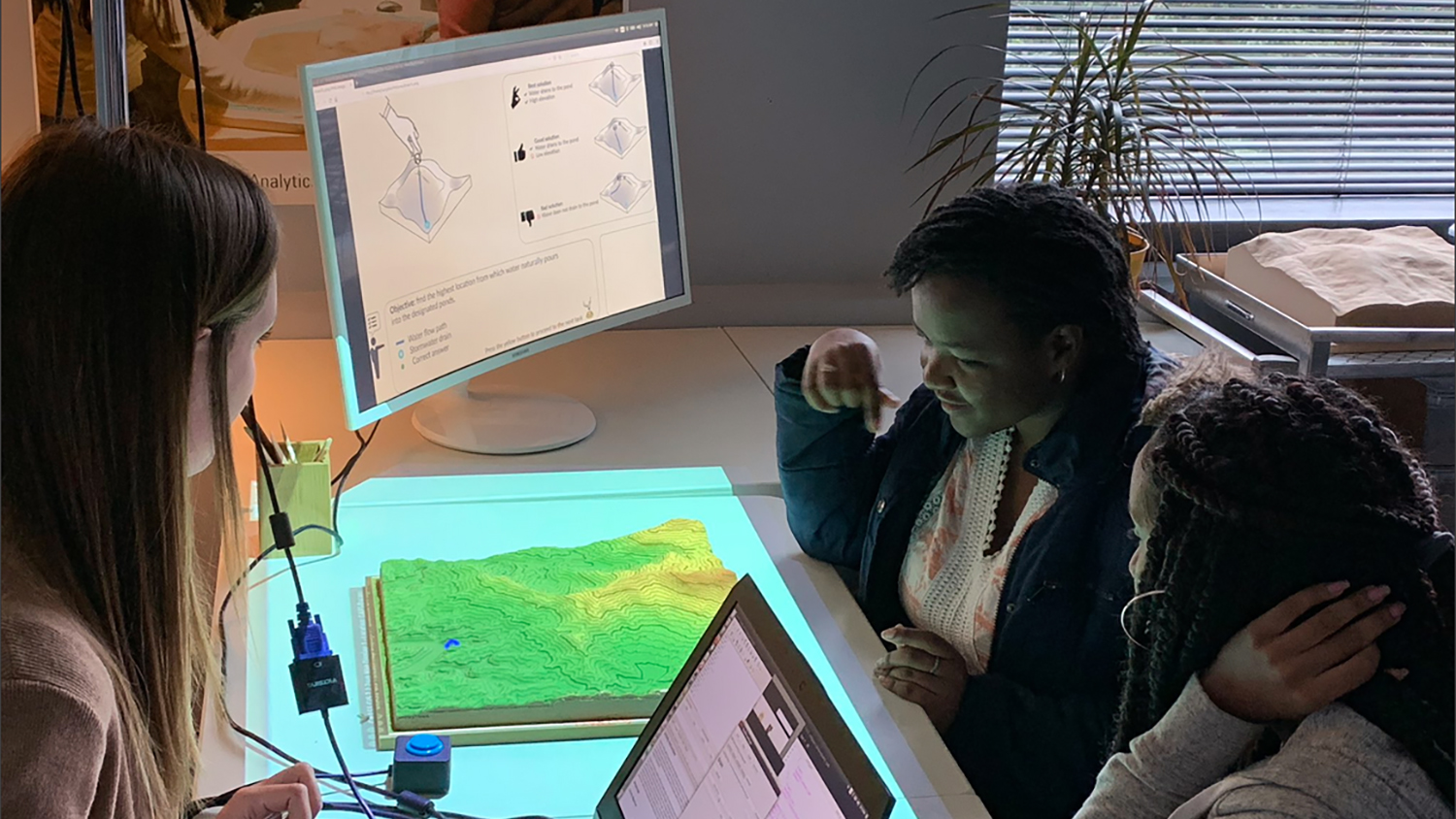 Learning and Cognition
Build your own Tangible Landscape
We strive to build an open science community who share research findings and techniques. Learn from our experts how to build and deploy your own open source Tangible Landscape, and start exploring the possibilities of tangible modeling yourself.