Mapping a Dynamic Planet
We use data from state-of-the-art sensors on near-surface, underwater, airborne and satellite platforms to map and monitor our dynamic planet from local to global scales. We develop cutting-edge analytic and computational approaches to apply these big data in real-world problem-solving.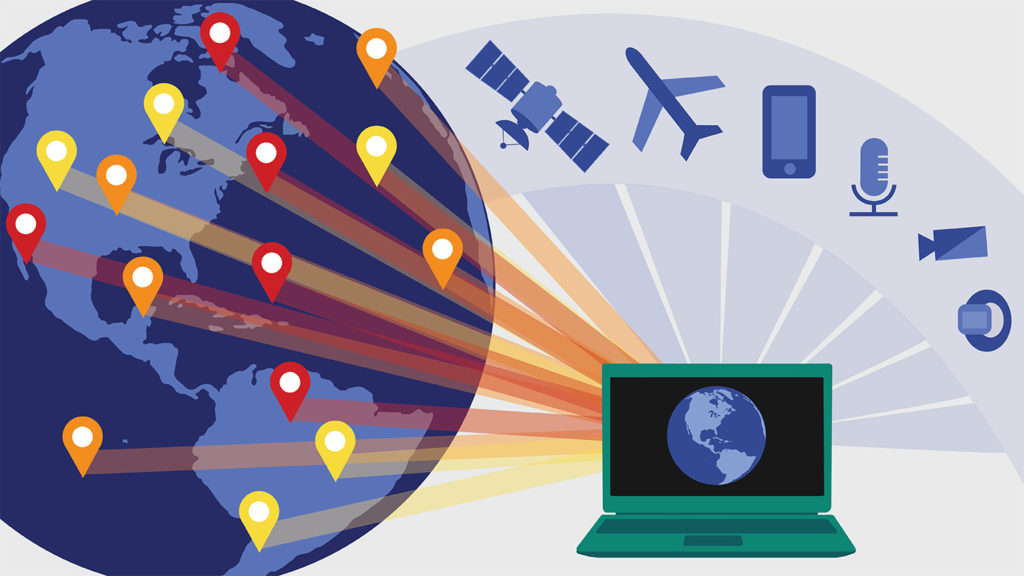 Perspectives on Place
Our faculty and researchers collect data all over the world and via myriad sources––from wearable sensors that track physical activity to underwater microphones that measure soundscapes, streaming webcams that record traffic patterns, drones that produce rapid updates about land-forms and crop fields, satellites that document deforestation, urbanization and changing weather…and more. They also tap into vast sources of existing big data to discover previously hidden connections.
We use the latest analytical techniques to combine, process and interpret these data, and we create new knowledge about pressing issues and reveal new insights into interconnected systems.
Learn more about the interdisciplinary researchers mapping our dynamic planet:
UAS Research and Education