Unmanned Aerial Systems
At the Center for Geospatial Analytics, we innovate the use of drones and drone-acquired data to address challenges in a variety of sectors, uniting expertise across disciplines.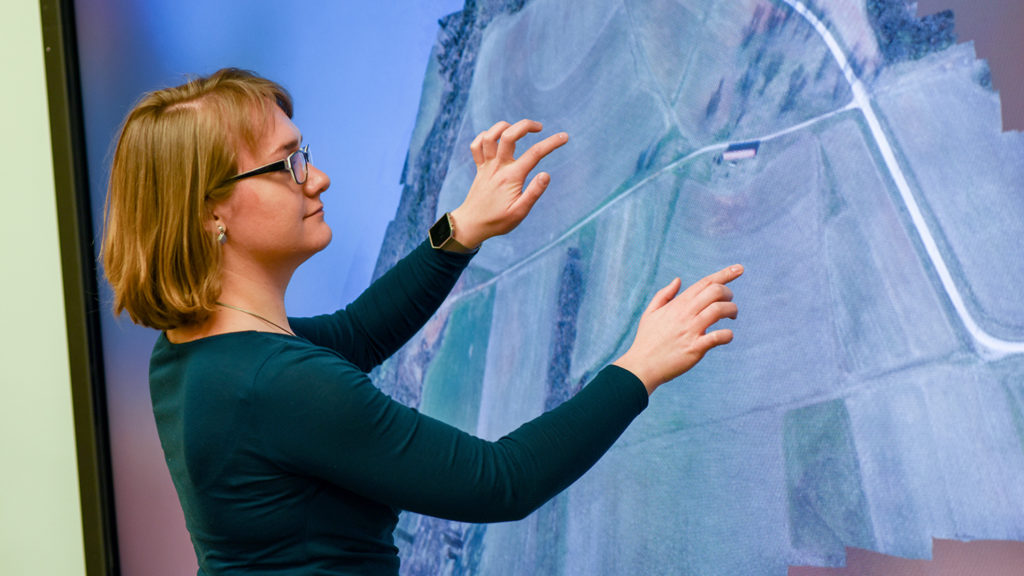 Our Center is an active hub for:
Research using UAS data for terrain analysis
Education about UAS operations and analytics through courses and workshops
Technical support for UAS mission planning, imagery processing and analytics
We are also building a campus-wide community of practitioners, scholars and educators from across NC State University to share knowledge about and from UAS. Keep scrolling to learn about our programs, including our popular UAS Operations and Analytics workshop.
UAS Research
Data collection methods using Unmanned Aerial Systems are rapidly expanding possibilities for terrain analysis. We develop and apply the latest techniques to improve spatial understanding.
Developing Rapid 3-D GIS Updates with UAS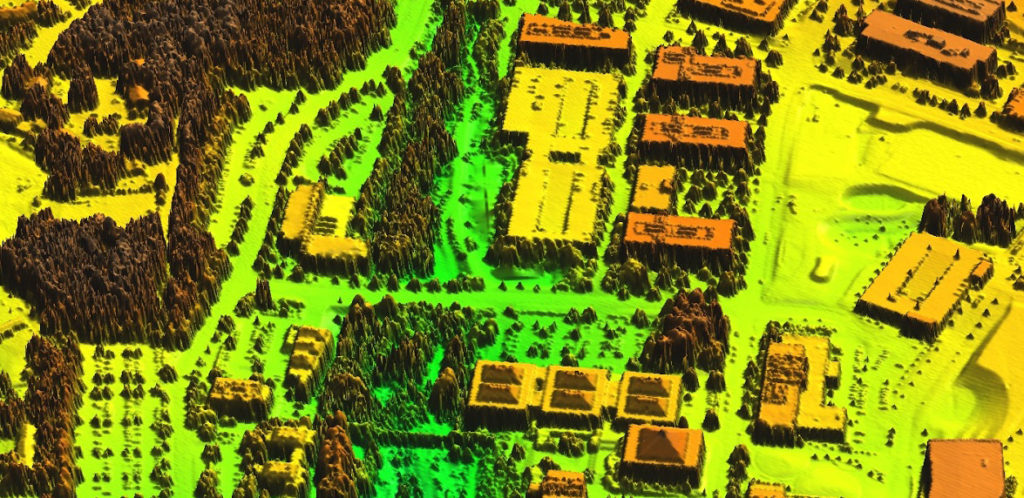 UAS Education
Unmanned Aerial Systems are revolutionizing data collection in the geospatial sciences. We keep students and professionals at the cutting edge of emerging technology and analysis.
For Enrolled Students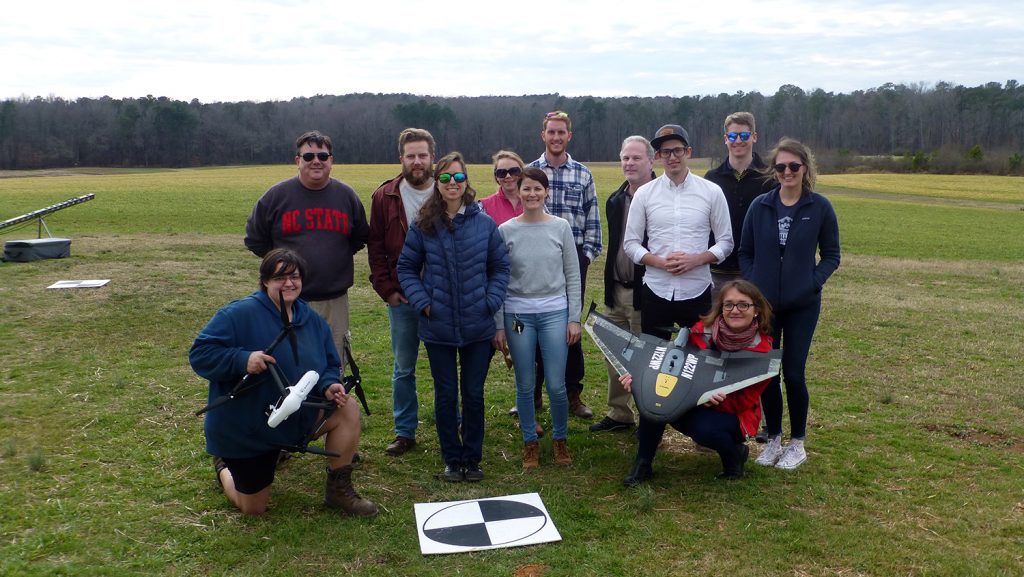 Already a graduate student at NC State? Enroll in the special topics course "UAS Mapping for 3D Modeling," co-taught by the center's associate director of geovisualization Helena Mitasova (professor in the Department of Marine, Earth and Atmospheric Sciences) and research associate Justyna Jeziorska. Learn how to collect data with UAS, process 3-D point clouds, and create terrain models. Understand how to visualize time series data from UAV-based lidar and experience hands-on training in the field and lab. Each student conducts an independent project, innovating a new solution to a research problem in their field of study.
For the Public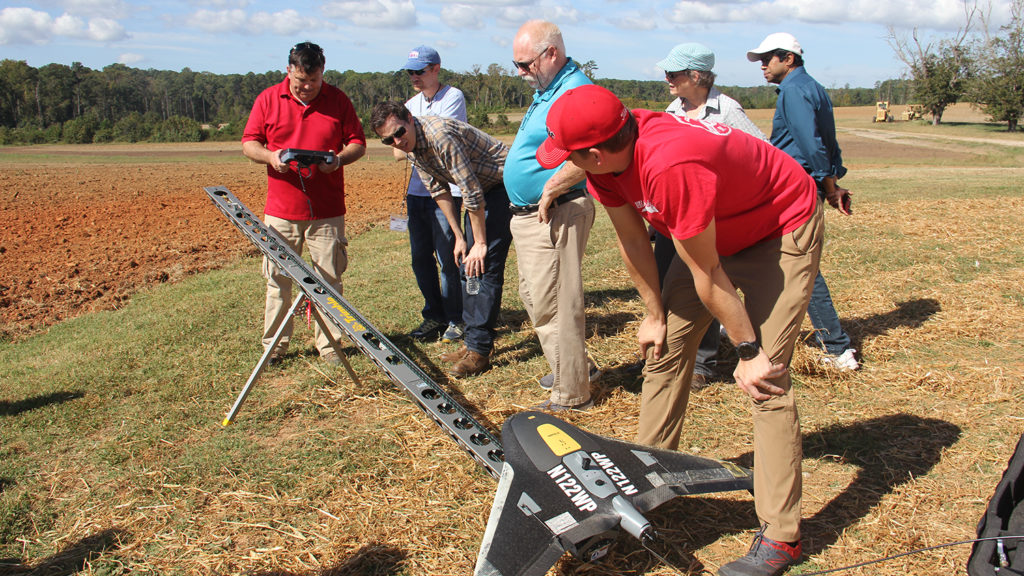 Have a drone or plan to purchase one? Have drone data but aren't sure how to use them? Learn how to buy, fly and use a drone at a UAS Operations and Analytics Workshop, offered each fall and spring at NC State and co-sponsored by the Center for Geospatial Analytics and NC State's NextGen Air Transportation (NGAT). The three-day workshop is co-taught by Justyna Jeziorska and Thomas Zajkowski, flight operations manager at NGAT. Gain skills ranging from UAS operation basics to advanced imagery processing. Sample data, software and workstations are provided.
Unable to attend a scheduled workshop at NC State? We can come to you! Contact Justyna Jeziorska to arrange a three-day workshop, one-day training or half-day imagery processing short course at your location.