Biltmore 3032, CNR's instructional computer lab, is open to all students taking courses within the college. Located on the third floor of Biltmore Hall, this two-room facility consists of a 24-seat scheduled lab and a 9 -seat drop-in lab that houses an additional 5 multimedia equipped PCs. When the instructional room does not have scheduled classes, it is available for student use while the smaller drop-in lab is free for all CNR students to use during the times that the lab is open.
During the fall and spring semesters, the CNR Computer Lab in Biltmore 3032 is open in the evenings and on weekends. However, graduate students in the college may have 24-hour access to the Biltmore 3032-a drop-in lab via an electronic entry system once they have contacted CNR IT staff for approval.
The computers run Windows 10 with a large variety of software to meet student needs including the Microsoft Office Suite as well as SAS and SPSS for statistical work. In addition, the workstations run specialized software such as WinGEMS, a simulation program, and ArcGIS, a GIS application.
Have a question? Fill out a help form.
Biltmore 3032 Fall/Spring Hours of Operation
Standard Fall/Spring semester computer lab hours are:
8:00 AM — 9:00 PM Mondays-Thursdays
8:00 AM — 5:00 PM Fridays
Closed — Saturdays
1:00 PM — 9:00 PM Sundays
Scheduling Contact (workshops, special events): Academic Affairs
Technical Support: Email


Plotter Instructions (Poster Printing)
Update – We have updated our plotter usage policy.  To avoid misuse and waste, we are now providing poster printing as a service.  Requests for posters should be submitted as an attachment to cnr_help@ncsu.edu.  Requests should include the desired print size and allow for at least a four hour turn-around time for delivery.

Lab Software and Versions
Computer labs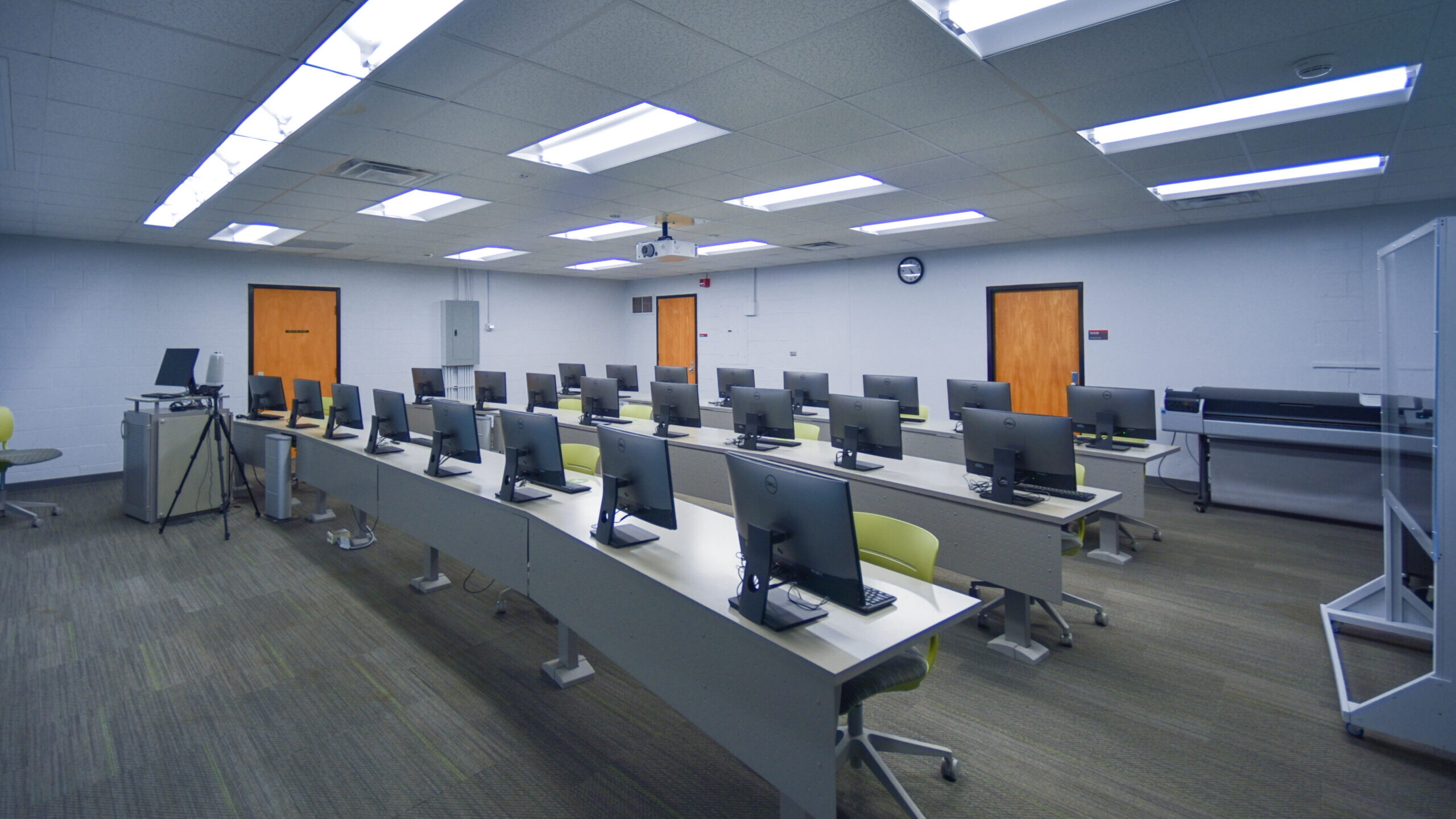 Biltmore 3032