Forest Management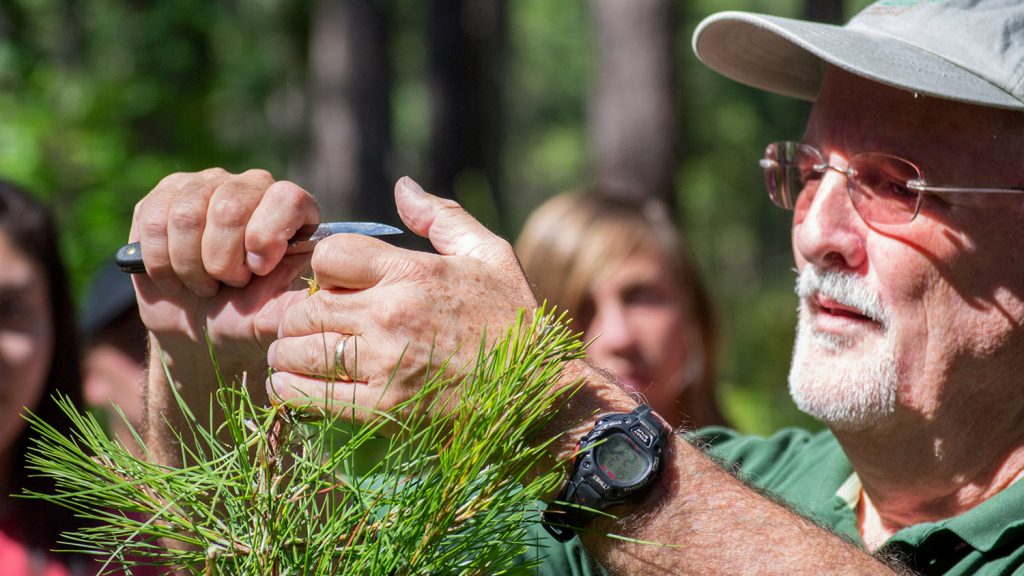 Advancing Interdisciplinary Forest Sciences
Forest management, a core discipline of our department for over 85 years, has become increasingly relevant to all sectors of society in a world of rapid environmental and social change. Globally, forests provide the traditional commodities of fuel, fiber and food to both developing and industrialized nations, and the essential ecosystem services of biodiversity, clean water and air, soil enrichment, and climate stabilization.
Within our department, we are well-positioned in interdisciplinary forest sciences, with broad expertise in forest management encompassing forest genetics and tree improvement, biotechnology, physiology and ecology, economics and policy, fisheries and wildlife, remote sensing/GIS and silviculture, among others. As core functions of forests are threatened by intentional and unintentional pressures placed upon forests by the rapidly growing human population and associated intensification of economic activity, land use change and unsustainable energy consumption.
As the land grant institution of North Carolina, these challenges provide both a mandate and an opportunity for the Department of Forestry and Environmental Resources to enhance its leadership position as the go-to place for sustainability solutions in natural resources. To realize this mandate, our department is strengthening advanced research that informs forest conservation, ensures productive management and fosters the development of new silvicultural systems specific to the challenges of a changing world.
Meet Our Forest Management Faculty
Interested in Forest Management research? Contact our faculty to learn more and get involved.
Bob Abt, Professor Emeritus
Bob Bardon, Professor
Gary Blank, Associate Professor
Jodi Forrester, Associate Professor
Douglas Frederick, Professor Emeritus
Tom Gower, Professor
Josh Gray, Assistant Professor
Dennis Hazel, Associate Professor Emeritus
Gary Hodge, Professor
Steph Jeffries, Assistant Professor
Robert Jetton, Associate Professor
John King, Professor
Zakiya Leggett, Assistant Professor
Katherine Martin, Assistant Professor
Meredith Martin, Assistant Professor
Steve McKeand, Professor Emeritus
Ross Meentemeyer, Professor
Elizabeth Nichols, Professor
Kevin Potter, Research Professor
Leah Rathbun, Assistant Professor
Joseph Roise, Professor
Erin Sills, Professor