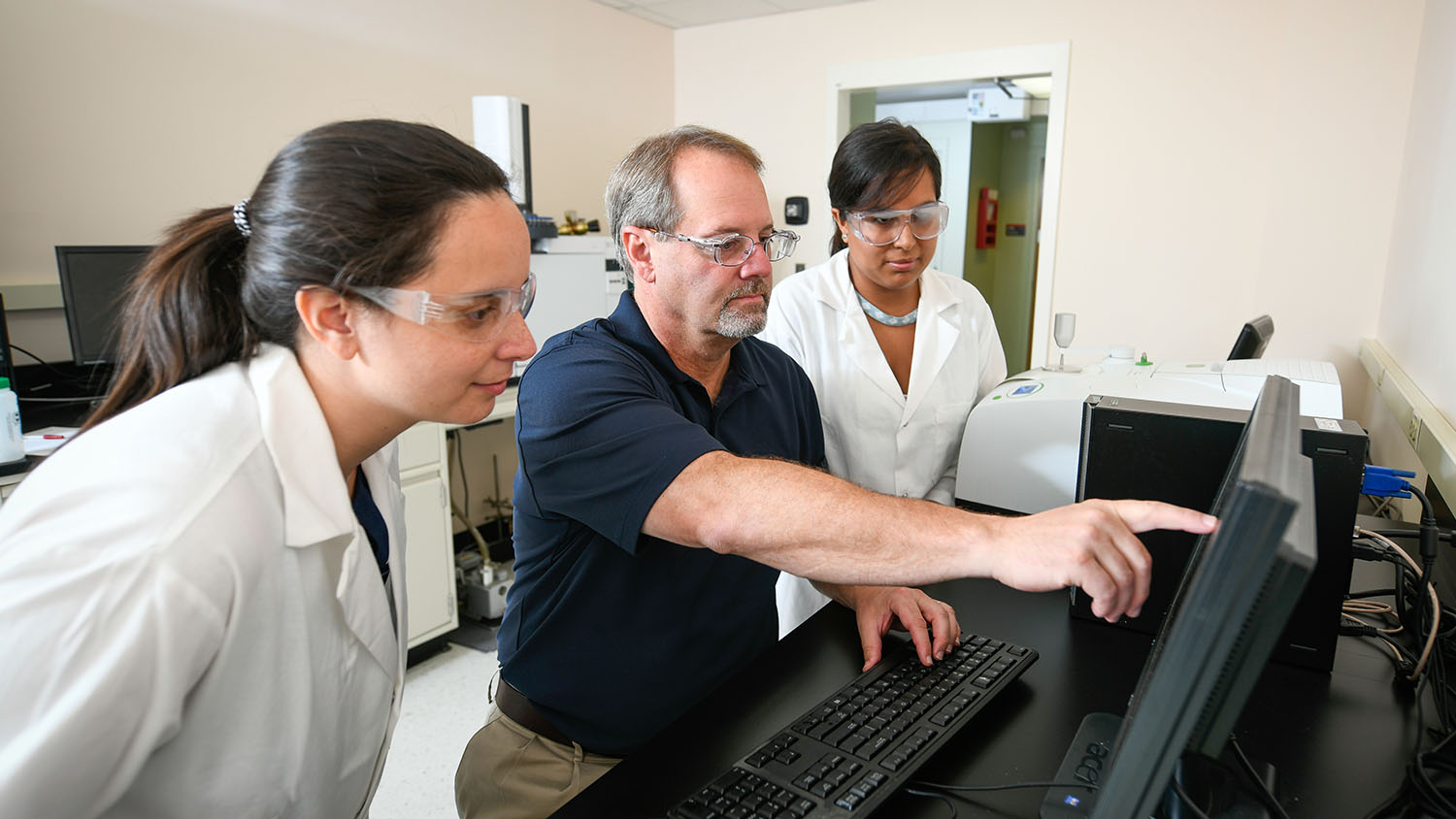 Facilities and Services
Our state-of-the-art labs and facilities are designed to spark innovation through both cutting-edge industry research and technical services to key partners.
An Ecosystem Built for Solutions
The Department of Forest Biomaterials boasts a one-ton on-campus recycling facility and two major laboratory complexes that emulate state-of-the-art industry conditions in both the wood products and paper science sectors.
Biltmore Hall is our main building with nearly 83,000 square feet of teaching and extension space, including numerous laboratories devoted to wood, forest biomaterials, and paper science and engineering.
The Hodges Wood Products Laboratory is a 21,000-square-foot facility that contains a range of production woodworking equipment, testing machines and instrumentation for investigating the characterization, physical and mechanical properties of wood, forest biomaterials and energy products, including:
Dry kilns
CNC routers
Finishing room
Four universal and several other testing machines
Conditioning chambers
Woodworking equipment
Hot presses for making plywood, particleboard and fiberboard
The Robertson Pulp and Paper Laboratory Complex includes research facilities and equipment, plus a new three-story lab addition. The Paper and Pulp Testing Laboratory is home to the fully-functioning, reduced-scale Baby Wolfpack pilot paper plant, and houses specialized paper testing, recycling and pulping facilities.
Our Forest Biomaterials and Bioenergy Laboratories accommodate a variety of research equipment, including an array of chemical analysis laboratories, two high-field NMRs and a multitude of surface characterization tools. The complex mirrors modern industry facilities and allows students and faculty to innovate and test new materials while gaining experience under actual industry conditions.