Clubs and Organizations
Joining student clubs and professional organizations is a great way to get involved and pursue your passions. Browse some of the major specific student groups below and find a family of like-minded students waiting to welcome you to the group.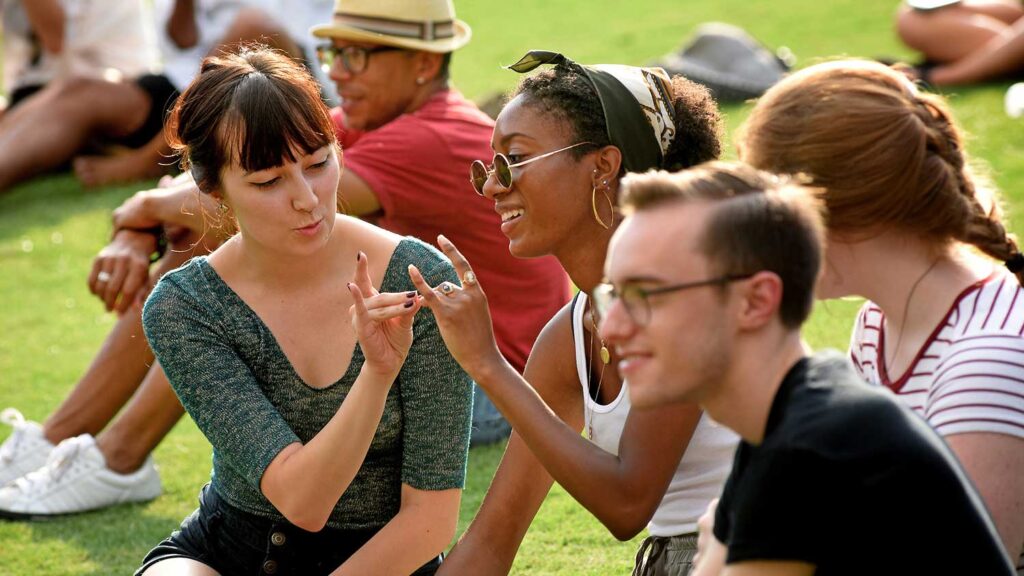 Student Clubs and Professional Organizations
The CNR Ambassadors are a motivated, student-led organization that serves as a liaison between the College of Natural Resources and prospective students, parents, distinguished guests, alumni and the university as whole. The program creates a strong sense of community within the college. Ambassadors organize and participate in events throughout the university, such as Shack-a-thon and Open House.
The CNR Engaging Leaders Program emphasizes hands-on learning, real-world applications, and relationship building with faculty, staff, students and community leaders. The program is open to freshman, off-campus transfer and on-campus transfer students.
The Pinetum chronicles life at the college each year. This student yearbook, specific to the College of Natural Resources, highlights student organizations, activities and events.
The Student Chapter of the Technical Association of the Paper and Pulp Industry (TAPPI) provides a link between the professional, business and industrial areas of the paper and pulp industry and students in NC State's Paper Science and Engineering Department. The chapter sponsors annual events and trips; hosts recruiters and employer presentations; provides a forum for student, industry, technical and professional presentations; fosters leadership skills in members; encourages interaction between paper science classes; and encourages its members to serve as ambassadors for the PSE program within the university and throughout the industry. Faculty Advisor: Med Byrd
The Sustainability Stewards or NC State Stewards are a group of NC State students supported by the University Sustainability Office. These student leaders help educate the larger NC State community about social, economic and environmental responsibility, inspire behavior change through peer-to-peer interaction, help the university try to achieve carbon neutrality by 2050, and facilitate the leadership and professional development through workshops, presentations and campus events.
The Sustainable Materials and Technology Student Association (SMTSA) is a student-led organization for Sustainable Materials and Technology majors, minors, and prospective students. The SMTSA was founded by a group of current SMT students to focus on the academic success, career development, and networking of its members. SMTSA aims to provide professional development opportunities to students, demonstrate the various career paths a degree in the program offers, and strengthen the community between Sustainable Materials and Technology students and faculty.
Campus-wide Opportunities
For more information about other extracurricular aspects of student life at NC State, check out the Student Organization Resource Center, which lists information on more than 300 other student organizations. State and national organizations associated with specific environmental interest areas can also provide additional academic, career and social opportunities during your time at NC State.