Yao receives prestigious NSF CAREER award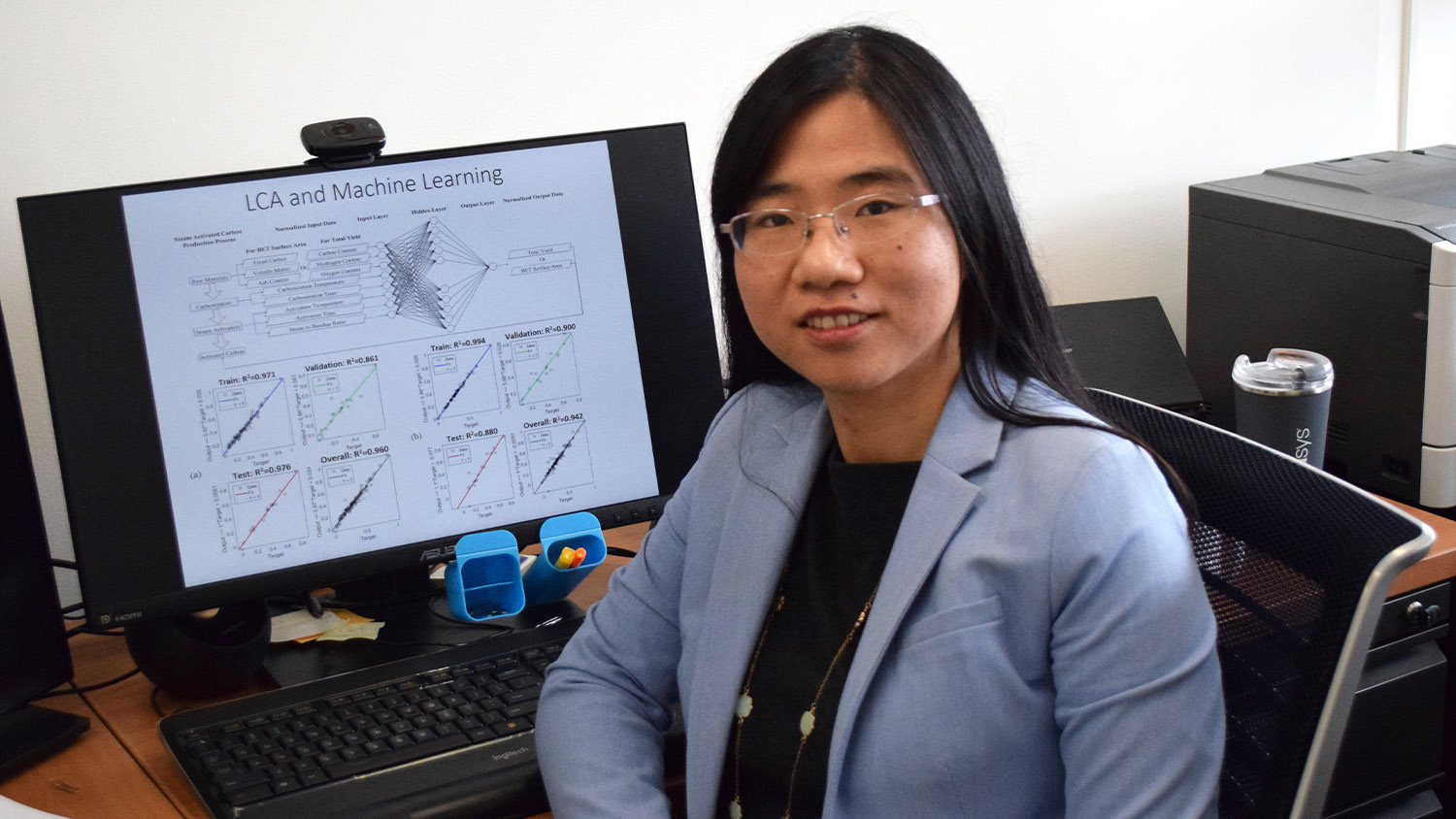 Dr. Yuan Yao, Assistant Professor of Sustainability Science and Engineering in the College of Natural Resources, is the recipient of the National Science Foundation (NSF) Faculty Early Career Development Award, also known as the CAREER Award. Founded in 1950, the NSF funds research and education in science and engineering, through grants, contracts and cooperative agreements. 
"The CAREER award is NSF's most prestigious award for early-career faculty members, recognizing their potential to be academic role models in research and education and to lead advances in their fields and their universities. Dr. Yao's achievement speaks to her enormous talents and the importance of the research and modeling she is doing to build a sustainable bioeconomy. It also brings recognition and honor to the college, reflecting our growing leadership in meeting the challenges of today's world," Dean Mary Watzin said.
Transdisciplinary Research to Create Improved Societal Outcomes
As part of this award, Dr. Yao will be directing a project titled "Biochar Systems for Sustainable Applications in the Food-Energy-Water Nexus." NSF will provide $520,000 in funding over five years to support this project.
This project aims to:
Advance potential biochar applications, a carbon-rich solid byproduct of biomass conversions, by using artificial intelligence approaches to predict process data and life cycle assessment of various combinations of biomass feedstocks and conversion pathways;
Build an integrated framework for modeling and analysis of biochar systems in the food-energy-water nexus;
And demonstrate the framework through real-world case studies in different geographic, temporal and socioeconomic contexts.
Dr. Yao's project will also include a multimedia package, featuring videos, in-class and online courses, as well as training and professional development, for underrepresented students, particularly low-income minorities, to expose them to biochar sustainability and attract them to available STEM-related career options. One long-term goal for this project is to develop an international research and education program for students.
"Dr. Yuan Yao's extraordinary achievement in receiving the NSF CAREER Award is truly an accomplishment in our field. Her research demonstrates how transdisciplinary research can create improved societal outcomes using artificial intelligence and life cycle analysis and by integrating advanced modeling tools commonly used in different disciplines such as engineering, environmental sciences and data sciences. We are extremely proud of Dr. Yao's talent, hard work and dedication to our discipline," Marko Hakovirta, Department Head, Forest Biomaterials, said.
Dr. Yao received her Ph.D. in Chemical Engineering from Northwestern University, United States. She received a B.S. in Metallurgical Engineering from Northeastern University, China, and was selected for the program of Management for Scientists and Engineers from Kellogg School of Management.