Alumni Spotlight: Kristen McLaughlin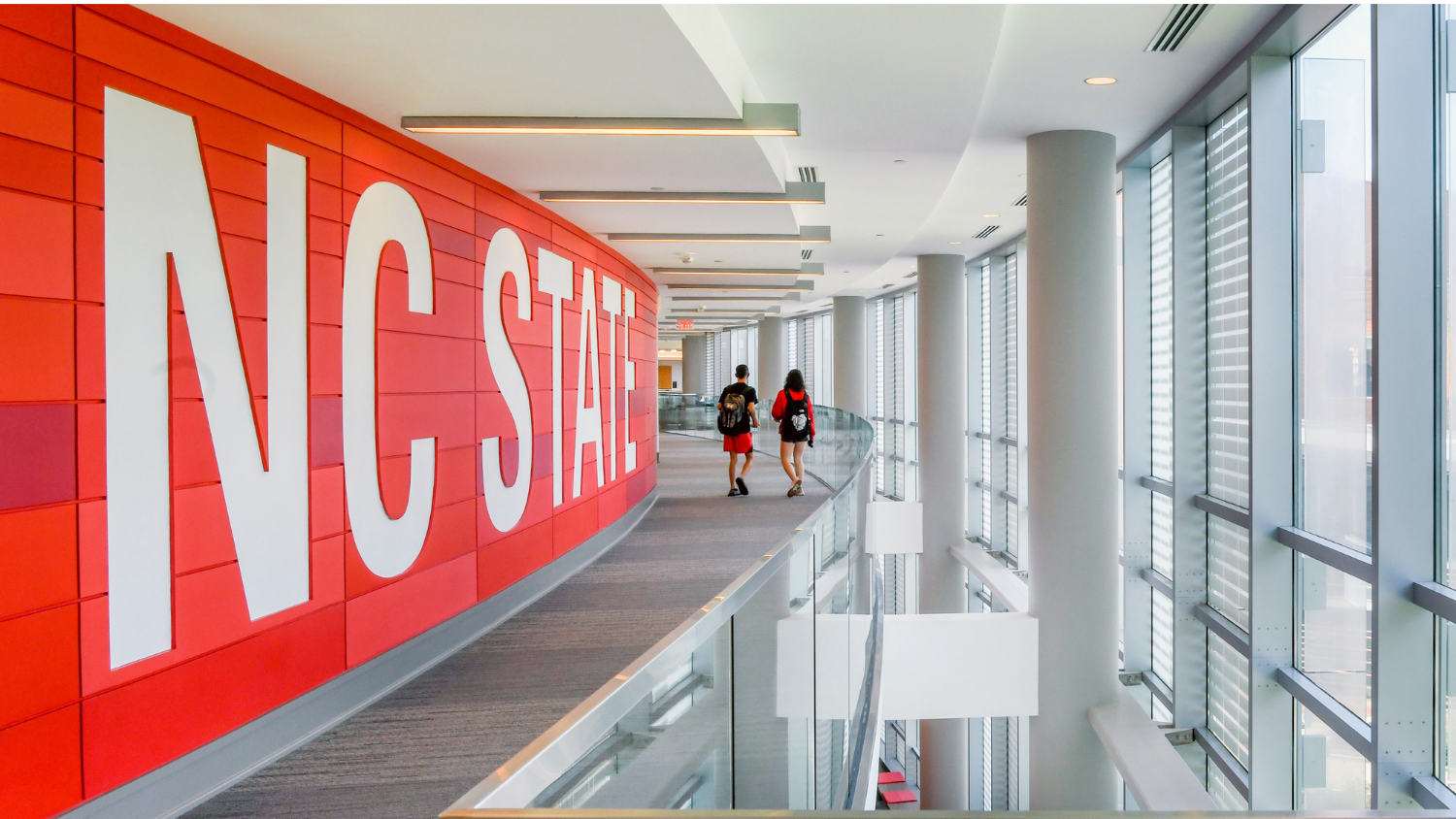 Kristen McLaughlin graduated magna cum laude from NC State in May of 2020 with a B.S. in Sustainable Materials & Technology (SMT) and minors in Environmental Science and Business Administration. She is currently a Mechanical Engineer at Northop Grumman Corporation. We reached out to learn more about her new job and to see what advice she might have for SMT students.
What do you look forward to most in your career?
I am excited to continue to learn new things and to see how my degree in Sustainable Materials and Technology can be applied to a different discipline (aerospace engineering).
How did the conditions of COVID-19 affect your job search and what are some of the ways you overcame them?
I was very lucky to be in the interviewing process with a company that (to my knowledge) hasn't had to scale back hiring/growth due to COVID. The other company I was interviewing with ended up deciding not to fill my prospective position due to COVID. Both companies managed the change of circumstance by conducting virtual interviews over the phone and/or video call. There honestly wasn't much within my individual control with regards to how the pandemic affected my job search, other than potentially looking for virtual/work from home positions.
Why did you choose NC State?
I chose NC State because I grew up in North Carolina and knew I wanted to go to an in-state university, and NC State had an exciting environment with emphasis on research and innovation, diversity and inclusion, and student involvement.
How did you choose your major?
I knew I was passionate about the environment and had interests in engineering concepts, materials, chemistry, and sustainable business. When I read about Sustainable Materials and Technology, it was the perfect blend of my interests.
What did you enjoy most about being a Sustainable Materials & Technology student?
I loved the small size of our program which allowed for a tight knit community within the major and close relationships with all the professors. I also appreciated that the curriculum was so interdisciplinary while still all being focused on sustainability. Even though I am not working in sustainability now, it is still a huge passion of mine and I'm very happy I got to spend my time at NC State studying it.
What hands-on experiences, internships, study abroad, co-ops or undergraduate research opportunities did you take advantage of?
I conducted undergraduate research with Dr. Saloni and Dr. Tilotta. I also went on multiple trips with the University Scholars Program.
Do you have any advice for current Sustainable Materials & Technology students?
Reach out to the faculty for any questions you have or opportunities you're interested in. You are lucky to have brilliant and personable professors who genuinely want you to succeed. Try to get involved in undergraduate research if you can.
Check out the Career Development Center and have them look over your resume – I got numerous compliments on my resume despite never having any internships or jobs outside of NC State. And don't be afraid to go to career fairs, even those that are focused on students in other colleges. I had many companies take interest in me at the Engineering Career Fair. Our degree is applicable to a wide variety of companies, so if you're interested in business, humanities, engineering, or any other area outside of natural resources, don't be afraid to branch out.
What was the most important thing Sustainable Materials & Technology taught you?
It may sound cliché, but a colleague at work said that the most important thing you learn in college is how to learn. Sustainability is such a complex topic that relates to all aspects of our environment, economy, and lives. My degree in SMT helped me hone my skills in complex problem solving, critical thinking, and effectively communicating solutions. Due to the nature of my work, I have been told that it is not common to know a lot of the specific technical information coming in unless you have worked in the industry before. Most people need to learn on the job, and I know that my degree in SMT has helped prepared me to be successful in doing so.
What was your favorite class and/or memory at NC State?
My favorite memory at NC State were the trips I took in my kayaking and canoeing classes.
How do you spend time relaxing (or your free time)?
I enjoy spending time outdoors walking, hiking, and paddling.
Anything else you'd like to share? Final comments.
I am so happy with my degree and so grateful to have been able to get a great starting job, especially with everything that is going on in the world right now. I will always be grateful for my time at NC State and in SMT.