WestRock Provides First Work Experience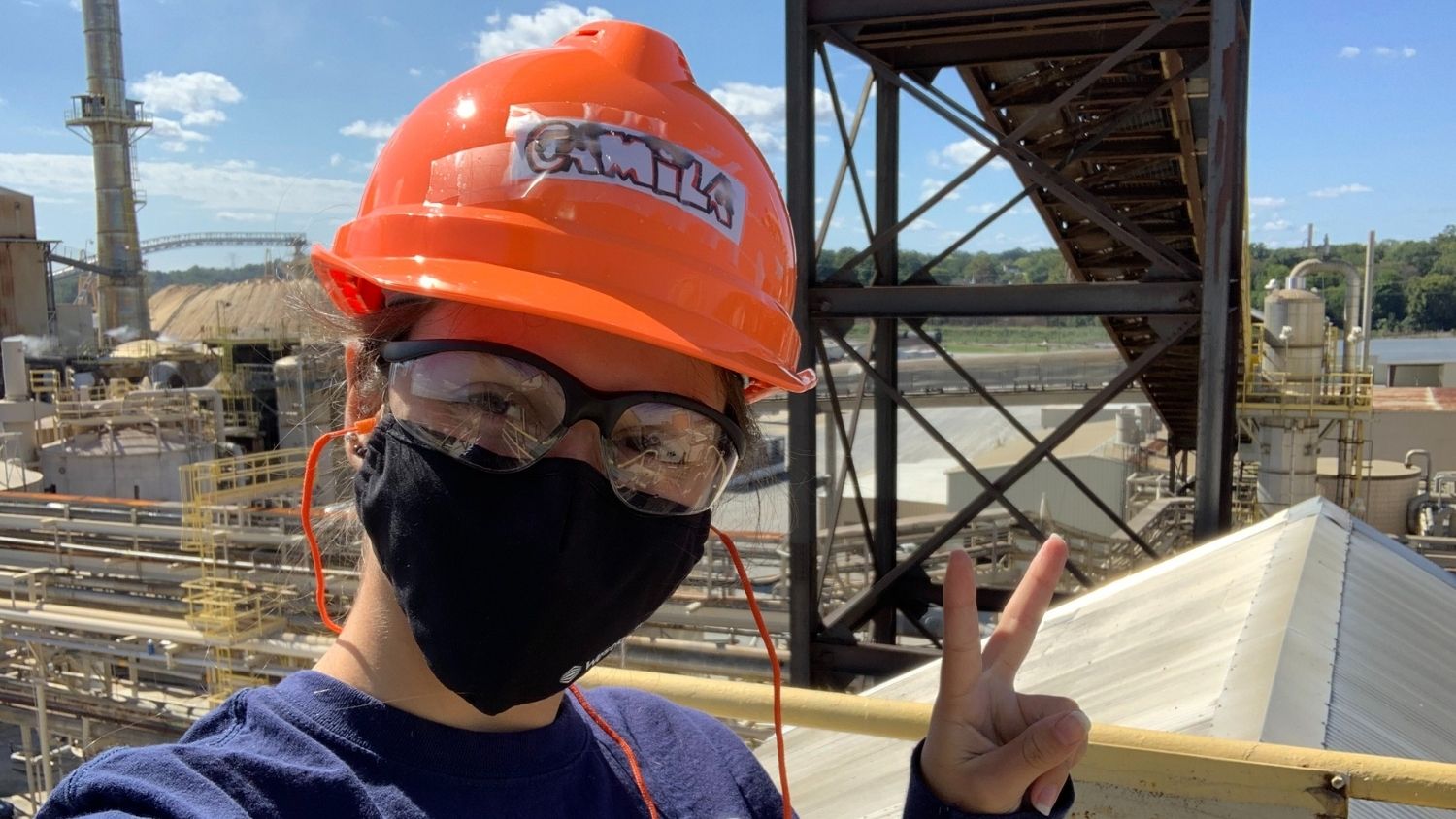 Sustainable Solutions for my Future
I grew up in Costa Rica around a bunch of animals that were badly affected by human contact with wilderness. I knew from a very young age, that my future had something sustainable in it, but I had no idea what until I meet Alex Loflin, who at the time was the recruiter for CNR. She presented two options: Paper Science and Engineering and Materials Science and Engineering. Both were very interesting, however, after attending a summer camp that highlighted the Paper Science and Engineering program, I immediately fell in love. Not only was Paper Science and Engineering sustainable, it was full of things that I love like chemistry, math and sustainability. The program itself was not the only thing that grabbed my attention; it was the people. The people that support this program open your eyes to a huge field of real life opportunities that I never thought would be possible as a college student. They walk beside you, step by step as you chase your first internships, co-op and/or super co-op experiences. As a freshman that was a far off dream, but one they helped me attain. If that isn't enough, the classes and labs are very hands-on which helps to develop special relationships with all of the professors in a way that a huge classroom never would allow.
"Real" Engineering Projects
I am fortunate that WestRock was able to honor my co-op position during this pandemic. Without the instruction in the classroom leading up to this experience, I would have been extremely unprepared. The variety of classes and the guidance from professors prepared me how to conduct myself in a professional environment and I feel very confident in the field. I must say, this whole experience has been quite amazing and life changing.
What I have learned thus far in my internship experience is I am not treated like an intern, but instead as an integral part of the company. I am responsible for a vast amount of projects that are fun and interesting plus full of learning experiences. Currently, I am working in the Pulp Mill in which I have been assigned various tasks like digester characterizations and washer product comparisons and soon look forward to an upcoming huge tall oil project.
The "Field" no longer Frightens
As a freshman on my first job experience, I was a tad bit frightened of the "field", but all of my nerves were immediately shredded away when the employees welcomed me with open arms and smiles. They are willing to teach and listen, which was especially important as I had no prior industry experiences. Throughout the course of these projects I have been able to meet people that I never would have, had I not been selected for, and accepted this co-op.
Everyone is super helpful and are always looking for ways to assist me. Whether it be small questions about the mill or large safety concerns, they listen and guide. This work environment is by far the best I have ever worked in. I'm thankful for everyone who helped make this happen and I am extremely grateful to everyone that I am working with, their helpfulness and ability to teach me, a freshman on my first job mill experience has changed my life
Guest blogger Cami Clickner