Alumni Spotlight: Kaitlin Bratt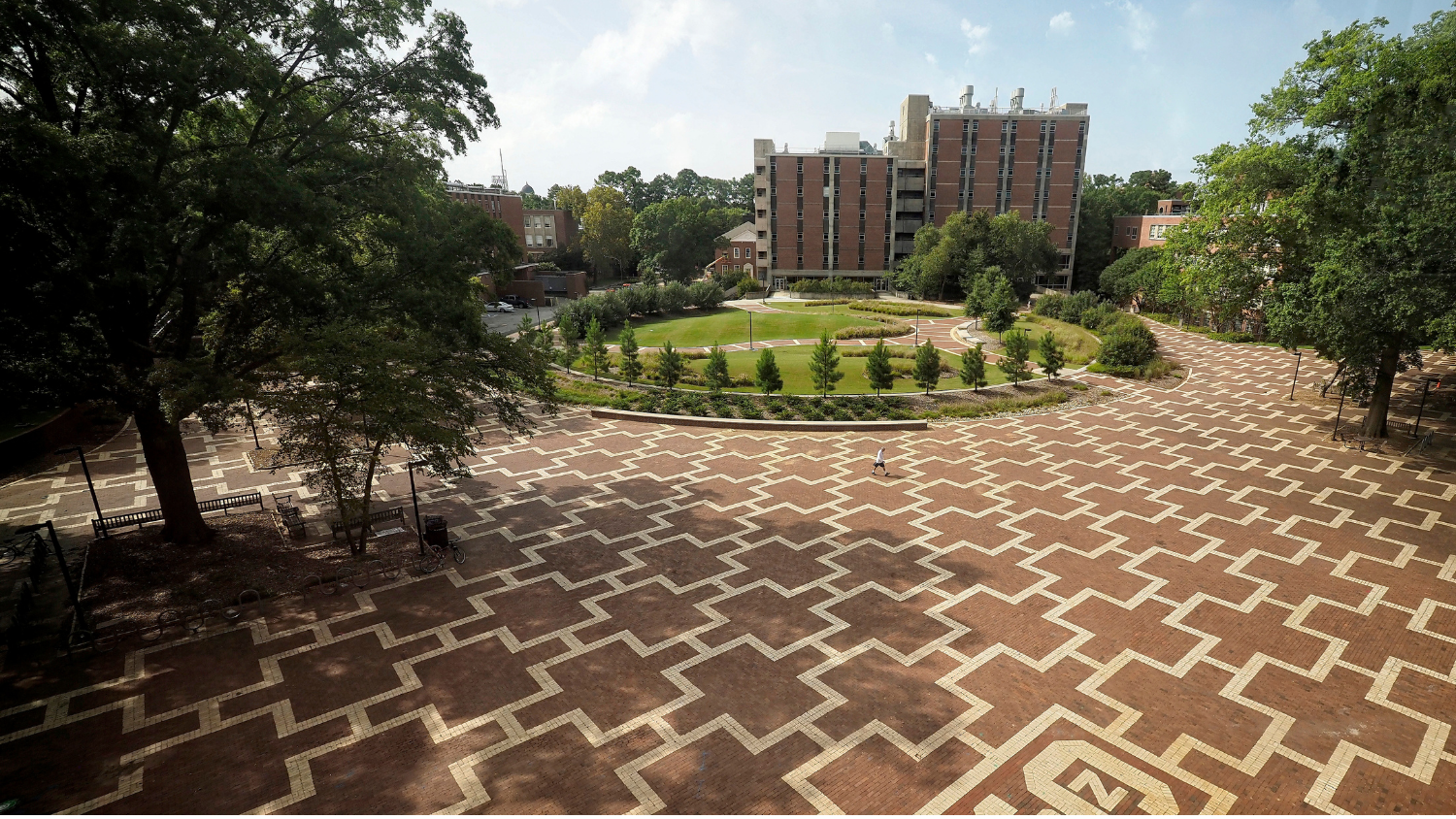 Kaitlin Bratt graduated Magna Cum Laude with a bachelor's in Sustainable Materials and Technology and minors in Environmental Science and Business Administration in 2020. She is pursuing a Master of Public Health at UNC-Chapel Hill with a concentration in Environmental Health Solutions. She works part-time as an in-home support tutor for kids who are attending school virtually.
We reached out to Kaitlin to learn more about her experience at the College of Natural Resources.
What do you enjoy most about graduate school?
I really enjoy the interdisciplinary nature of getting a degree in public health…it actually reminds me of how interdisciplinary Sustainable Materials & Technology (SMT) is!
What is your biggest accomplishment in your career?
I would say my biggest accomplishment in grad school so far is working to manage my time effectively. It's important to me to get what I need to get done for school and work while getting enough sleep and spending quality time with my fiancée.
How has COVID-19 affected your work?
While I'm in the residential MPH program at UNC-Chapel Hill, all of my classes this semester are online due to the COVID-19 pandemic. Additionally, COVID created my job as an in-home support tutor due to the impacts of COVID.
What inspired you to study sustainable materials and technology?
I struggled to figure out what I wanted to study in undergrad. I first started in neurobiology, switched to business, and then finally found SMT.
I knew that SMT was right for me because not only was it interdisciplinary in nature, the program was small and allowed me to connect to fellow students and the professors. I also appreciated the incredible flexibility with the program that allowed me to count some of my previous courses towards my degree requirements.
In high school, I immediately knew that I wanted to attend NC State, as it's a public university close to my parents' home. It also happened to have my original major, so that also helped with narrowing down my choices.
What did you enjoy most about being a Sustainable Materials & Technology student?
I enjoyed the friendships that I formed and the professional opportunities that were widely available to SMT students.
What hands-on experiences, internships, study abroad, co-ops, or undergraduate research opportunities did you take advantage of?
I was part of the first Research and Extension Experience for Undergraduates (REEU) cohort in the Wood Science and Engineering Department at Oregon State University. While at OSU, I worked on printing microscopic wood tomographs for student learning purposes.
Additionally, I was the student delegate one year from NC State for the Consortium for Advanced Bioeconomy Leadership Education (CABLE) program. I worked with three other students to research and produce a report on the effective use of biofuels instead of fossil fuels.
I also conducted wood waste research with another student under Dr. Laleicke. We focused on interviewing stakeholders in Wake County and figuring out how they can more efficiently use their wood waste.
During my senior year, I worked with two other students under Dr. Saloni. Our research project was focused on biocomposites in additive manufacturing, and I was an author of two manuscripts!
Can you offer any advice for current SMT students?
My best advice is that if you really enjoy a particular class, ask the professor if they have any research opportunities available.
What was the most important thing SMT taught you?
The most important thing I learned was the 3 Ps of sustainability from Dr. Saloni's SMT 310 course: People, Planet, Profit. Sustainability is a much more complex concept than what some people think (i.e., it's not just about the planet).
For example, even though my current studies in public health may not seem related to SMT, I would argue otherwise – the environment that people live in can directly impact their health!
What was your favorite class and/or memory at NC State?
In Dr. Laleicke's SMT 444 class, I really enjoyed working with my team to design our boat and then racing against our classmates' boats in the pool at Carmichael Gym!
How do you spend time relaxing (or your free time)?
Before COVID-19, I enjoyed traveling to all different types of places with my fiancée. Now, I like to bike ride when I can and spend lots of time with my cat.
Anything else you'd like to share? Final comments.
Don't be afraid to ask for help/support when you need it, whether from a mentor, your professors, or your friends. It sounds cliché, but these people really are here for you to succeed!