Machine Learning in Wood Identification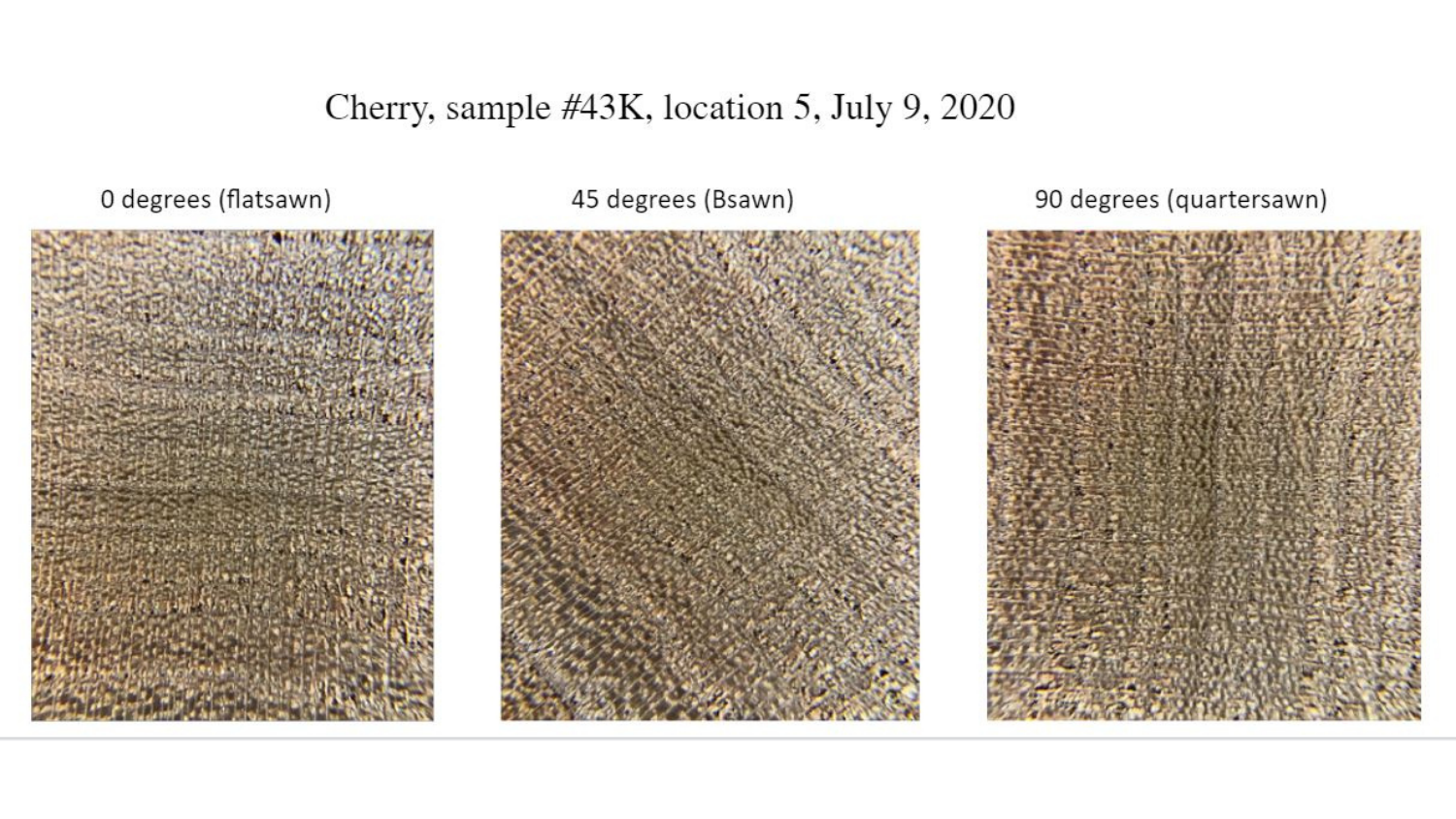 By Guest Blogger: Jacob Johnson
Leighton Shirley is a senior in Sustainable Materials and Technology (SMT), pursuing minors in environmental science and renewable energy assessment. In the summer of 2020, he pursued an undergraduate research internship, funded by the SMT program, to begin developing an artificial intelligence (AI) application that accurately identifies wood species using a magnified sample image.
Leighton's work impacts the growing relationship between wood identification and computer automation. Using AI to identify wood species has the potential to become commonplace in all industries that rely on accurate identification of wood. We are excited to see this technology evolve in the coming years.
What is Machine Learning?
Machine learning is the use of artificial intelligence (AI) to give systems the ability to improve based on experience instead of explicit programming. By giving large amounts of data to these systems, humans can give machines the ability to make accurate predictions. Machines make these predictions by finding similarities between presented data and stored data.
Building the Application
To build an AI application for identifying wood specimens, Leighton assembled an extensive library of data to introduce to the system. This process included taking pictures of wood samples using microscopic photo lenses. Photos were taken at different angle orientations (0º, 45º, 90º) and cataloged in folders. Then, he inputted photos into the application.
Challenges to Overcome
While taking pictures for the system, Leighton had trouble using existing equipment. With Professor Perry Peralta's help, the two were able to design stabilizing equipment to assist the camera in taking high-quality photos.
Resulting Thoughts
After completing the data collection portion of the project, Leighton said, "The internship last summer was a great opportunity to use what I've learned about wood identification on cutting edge artificial intelligence. This technology is the future of the wood products industry due to its accuracy and efficiency in wood identification."