Immersive Biomaterials Workshop Jumpstarts Academic Career for Women of Color in NC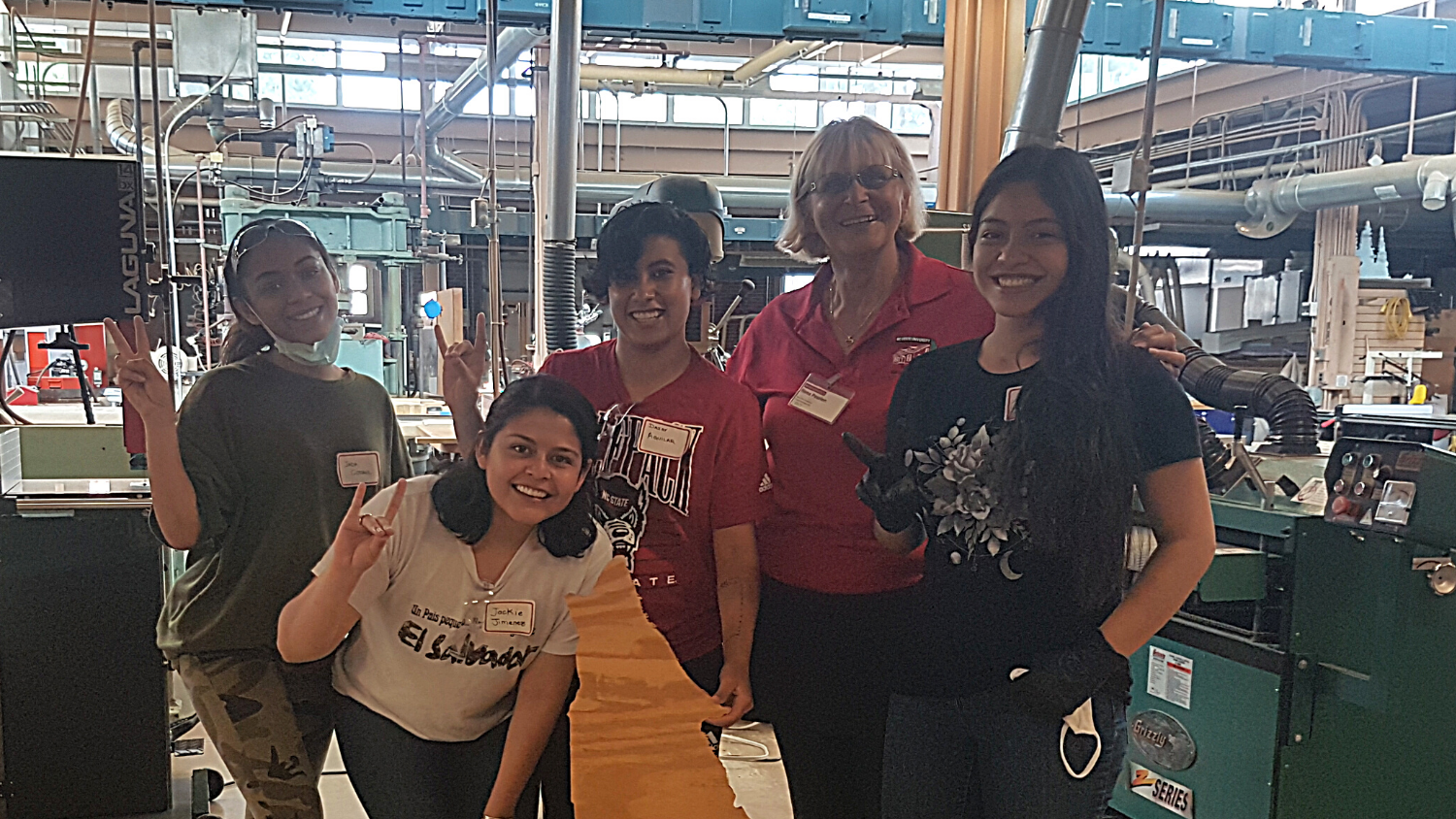 Materials are so linked to our society's progress that our historical eras are named after the dominant material of the time. Globally, the material consumption is roughly 10 billion metric tons per year or an annual average of 1.5 metric tons per person. This demand for raw materials has grown explosively, and we are now beyond the planet's carrying capacity.
Material consumption is not independent of energy consumption since energy is required for material extraction and product manufacture, use, and disposal. Globally, our energy consumption is about 600 exajoule (600 billion billion joules), of which fossil fuels, nuclear, and renewables supply 86%, 7%, and 7% of the total, respectively.
Sustainable Approach to Academics and Research
It is crucial to revise society's techno-economic approach to development, which strongly correlates with environmental degradation, and to embrace the concept of sustainability in order to balance the competing demands of the environmental, social, and economic sectors.
The Department of Forest Biomaterials (FB) has shifted from a techno-economic point of view to a sustainability perspective in its academic and research activities. The department has always been at the forefront of research on the utilization of wood, the most sustainable bio-based material in the U.S.
Women of Color in Sustainable Materials Science and Engineering
Dr. Perry Peralta and Dr. Ilona Peszlen, both faculty of the Sustainable Materials and Technology (SMT) program under FB, proposed to extend the program's success to K-14 students to prepare a future workforce in the holistic discipline of sustainability. Their USDA-sponsored project, titled "Pathways to Sustainable Materials Science and Engineering," focuses specifically on women of color since they have been historically underrepresented in the forest biomaterials field.
The goal is to expand participants' opportunities for professional careers and educational equity in sustainable materials science and engineering. This will be accomplished by providing a multi-tiered support system at every phase of the student's postsecondary academic career – specifically through community support, academic mentorship, experiential learning, community research projects, professional development, and university scholarship/admission guidance.
The project will enhance participants' scientific and professional competencies, leadership and communication skills, professionalism, critical and problem-solving skills, and team-building ability.
Immersive Biomaterials Workshop
On Saturday, May 22, the project directors, Peralta and Peszlen were joined by Ph.D. student Eliezer Reyes, SMT undergraduate student Jacob Johnson, and Craft Center Wood Studio manager, John Metzler, in hosting a 1-day immersive biomaterials workshop for participants.
Students from Johnston Community College and Durham Technical Community College were in attendance. They began the morning with an introduction to Computer Numerical Control (CNC) machining at NC State's Craft Center. "I enjoyed learning how to carve my name in wood, both using the computer to create my design and the machinery for the hands-on experience," offered a Johnston Community College student.
Another student shared that her favorite part of the workshop was the thermochemical demonstration and bio-oil experiment. She added, "I enjoyed most learning about the machinery and what their specific purpose is."
After a catered lunch (from the faculty-and-staff-favorite and locally-owned Amedeo's restaurant), a showcase of the 3D printing laboratory, led by SMT student intern Jacob Johnson, was followed by a hands-on creation of 3D printed miniature prototypes with the "doodle pens."
Congratulations!
While the project directors continue to encourage the participants to hone their research skills and technical writing abilities, they are also learning about the exciting plans of their mentees. We know that at least two of the participants are enrolled in the upcoming semester at NC State as incoming Goodnight Scholars!