Professor Hasan Jameel's Bleaching Labs
The Paper Science and Engineering program is known for many things: dedicated faculty and students, supportive alumnae and great industry relationships. However, what really separates this program from all others is the extensive hands-on learning experience. Students graduate with hours of work in the lab ranging from additive chemistry, paper testing, to even running the pilot paper machine their senior year.
One of the core lab-based classes is Pulp Process Analysis (PSE 371) led by Dr. Hasan Jameel. Dr. Jameel is known around the department for his charisma and enthusiasm in sharing his knowledge of the pulp and paper industry. His undergraduate courses are student favorites. In PSE 371, students design, execute, and present three labs simulating real industry processes: solutions, pulping, and bleaching.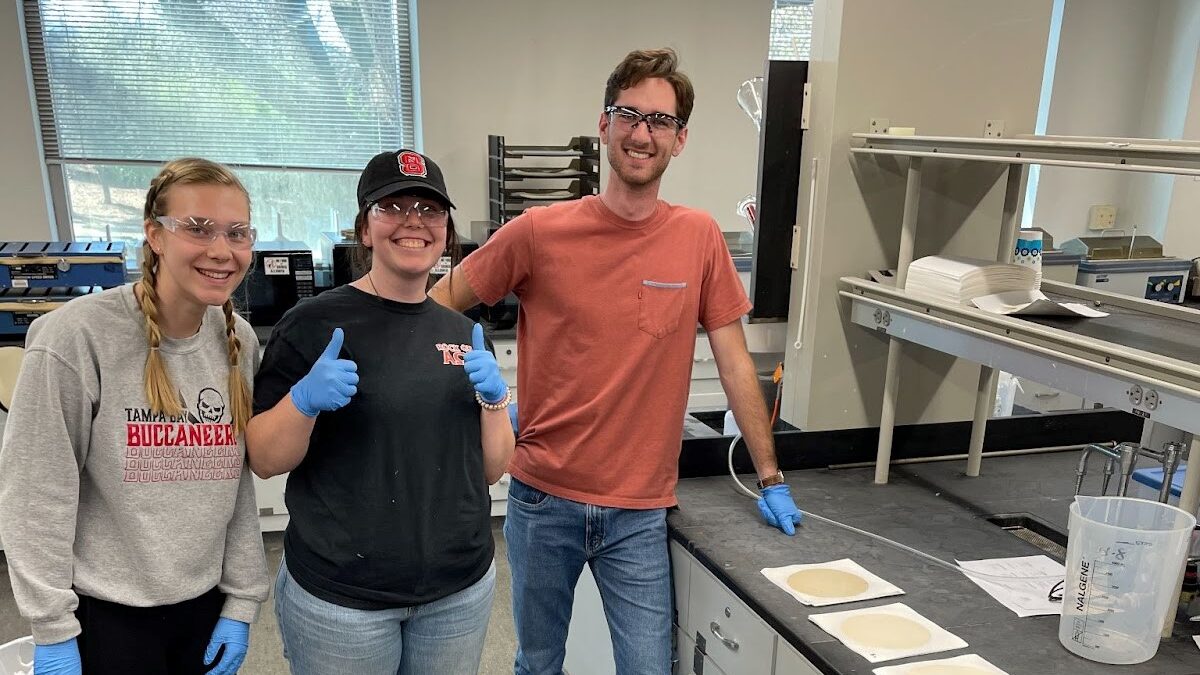 This semester students in the class completed the bleaching labs. Over the course of three weeks, students researched the variables their team would use in meeting the product criteria set by Dr. Jameel. All teams present their intended procedure to Dr. Jameel; these presentations are infamous among PSE students. Dr. Jameel loves to give students a hard time for inconsistent capitalization, "lack of flow" and, especially, the background color of the slides. The experience is lighthearted, but gives students a standard to hold themselves to when giving future presentations. After his presentation, Wallace Layman, a junior in PSE 371, felt that he had gained, "the knowledge of industry bleaching, elementary skills of prepping an experiment and presentation skills."
The following week, the students had two lab sessions to complete their experiments. The sessions can take an afternoon to complete, so it is not uncommon to find Dr. Jameel grilling burgers outside Biltmore Hall these days. The hard work is rewarded by the outcomes of the experiment as well. One of the students expressed that his favorite part of the lab was, "seeing the pulp actually get brighter. It's interesting to see what we learn in the classroom actually happens."
Students gain so much applicable knowledge during the course. Sydney Tomlin, a sophomore in PSE 371, said, "I've been able to see the full process of bleaching. I also was able to practice titrations and had more exposure to experimental design."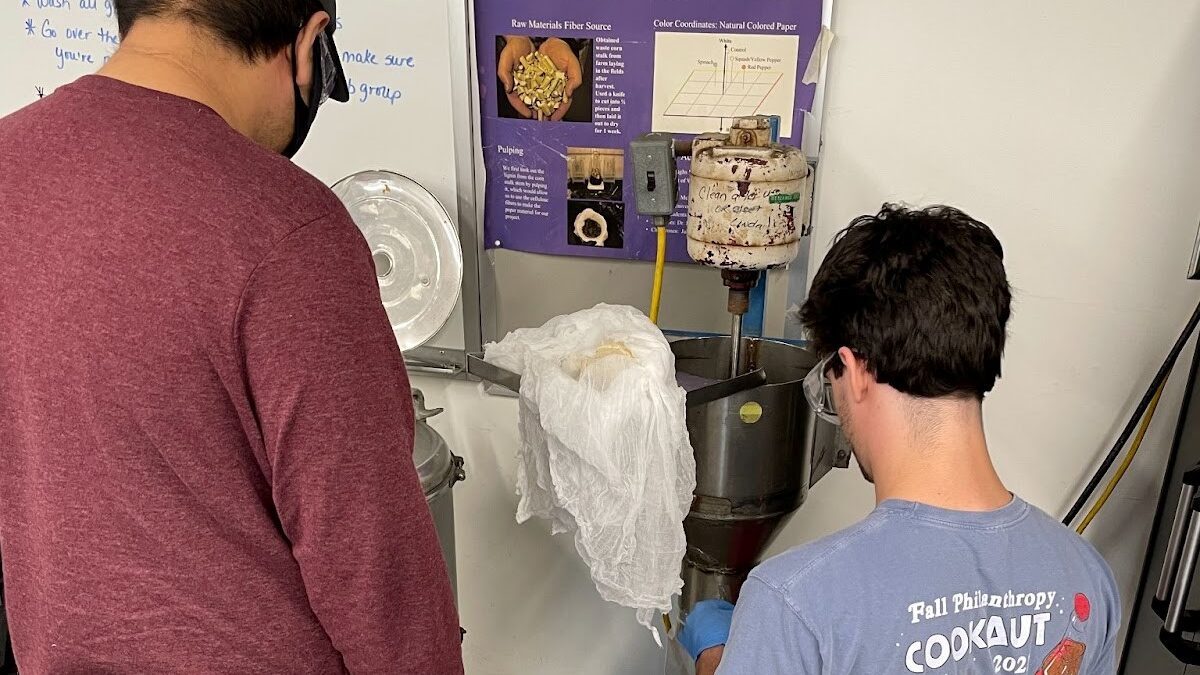 There is a reason students love PSE 371. The material and the professor are engaging and create direct connections between classroom theory and real application.
Author: Allie Temple, PSE junior