Creating Near Real-Time Decision Analytics
We harness data as they become available to support faster, better informed decisions. We turn complex models and simulations into user-friendly discovery tools by developing sophisticated back-end algorithms and interactive front-end dashboards that visualize data clearly and quickly.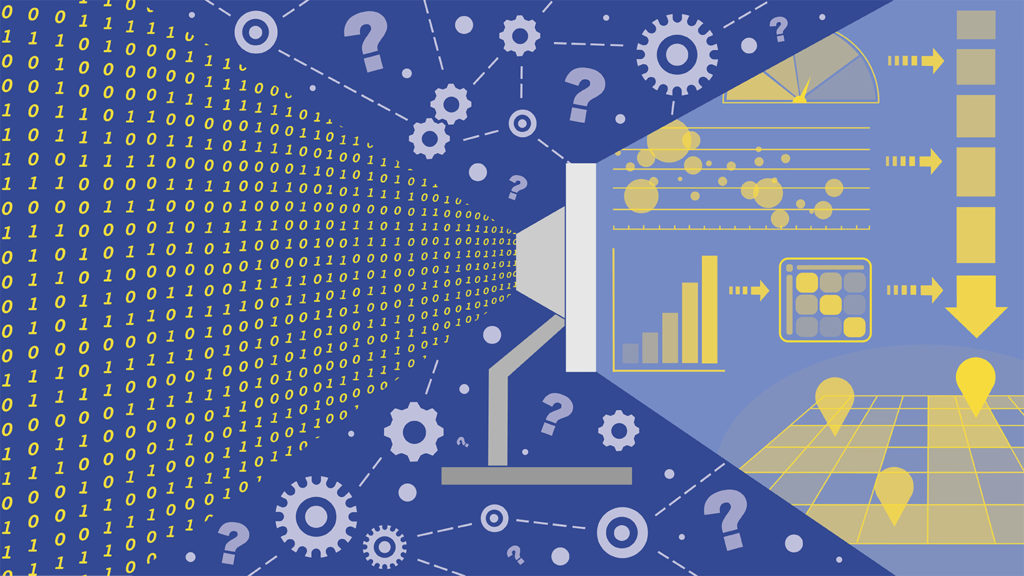 Responding to Need
We believe that making discoveries through data should be possible for anyone, and that decision makers should have easy access to the robust scientific information they need to help them make tough choices.
Our scientists combine experience in computer-human interaction, modeling, programming and geovisualization to produce systems that display data clearly, allow for intuitive interaction and help compare what-if scenarios of alternative futures.
Learn more about the interdisciplinary researchers creating geospatial decision analytics:
Controlling Pest Invasion with PoPS